Great win to finish out the series! 7-2 victory.
We won the series against Texas 3 games to 1, and have now won 6 of our last 7. And I know what you're going to say: "It was the White Sox and the Rangers, we're supposed to beat them"
EXACTLY! We were supposed to beat them and we did - why get upset? Yes, I know that we didn't make up any ground against Boston, but that is not in our control. 
Let's focus on the positives! Wow...I'm sounding way more upbeat and optimistic than I normally do about the Yankees.
In the past, I would be the one complaining about not making up any ground in these 6 of 7 victories. I think being exposed to more angry Yankee fans on Twitter has given me a softer side, with a more positive out look.
Hmm. Go figure. 
Anyways, this was a nice, solid, and simple win for the boys. CC was great, as he notched his 244th career victory. Holy shit.
6 IP, 1 hits, 0 runs, 3 walks, 7 Ks.
1 HIT. SHUTOUT BASEBALL? At 38 years old?!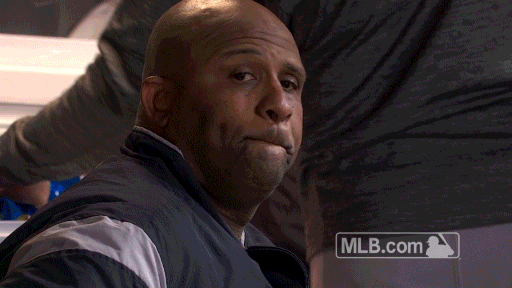 CC Sabathia is the fucking man. If this is last year with us, I'm not going to lie, I might cry. Even if I don't have the capabilities to shed a physical tear, I'm going to be extremely sad when this guy hangs them up. 
The fact that he is still so good at age 38 is truly remarkable. 
As I am known to do, let me run through the two relief performances before shifting to our offense.
Note: I only do this when we have a big, comfortable victory. When it's a back and forth game, I go in more of a chronological order!
After his amazing extra inning relief performance in Chicago, Sonny Gray has reverted back to his former scrub self. He gave up 2 runs in the 7th inning and did not look good. I was really hoping that he would settle into a nice bullpen role.
SPIN ZONE: Sonny will only ball out in pressure situations. He's got that closer mentality! If you bring him into a 7-0 game, he won't pitch well. 
Next time, bring him into a tied contest, or a 1 run game, and let him work some magic! (Ehh, nevermind, that scares me too much). 
It was evident that Boonie was hoping Sonny could finish out the game after CC's 6 innings. Obviously, that did not come to fruition.
Holder came in and pitched two great shutout innings, giving up 0 hits, walking 2, and striking out 4. Nice work.
Now, the fun part - the OFFENSE!
For the second game in a row, Giancarlo hit a homer in the FIRST INNING.
Nothing like a first inning Giancarlo Stanton HOME RUN to get the Yankees on the board. #YANKSonYES live stream: https://t.co/Mfl3jGJ0D7 pic.twitter.com/6vcdo9LsIq

— YES Network (@YESNetwork) August 12, 2018
 THE TERMINATOR.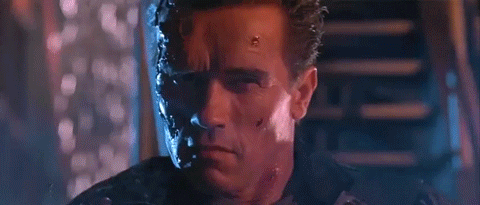 G is a machine...literally
The score remained 1-0 until the 5th inning. BUT, before our half of the 5th, Didi made a fucking incredible play in the field.
Sooo ... this just happened. #Didi pic.twitter.com/Q7D0y3cX3N

— YES Network (@YESNetwork) August 12, 2018
Yup, it did happen. The successor to our lord and savior, Derek Jeter, is looking pretty damn good at short...and he added a dinger! But I'll get to that in a minute.
Our 5 run 5th inning started off with a Romine infield single and a Gardy double. Elite batter, Aaron Hicks, AKA the second best centerfielder in the AL, knocked them both home with a big double. 
Hicks was able to score a little while later on an Andújar ground out.
Oh, and then Didi did this:
It's a good day to be Didi Gregorius. His 21st home run of the season makes it 6-0 Yankees in the 5th.#YANKSonYES live stream: https://t.co/Mfl3jGJ0D7 pic.twitter.com/Hl5nqk1Mnf

— YES Network (@YESNetwork) August 12, 2018
DIDI. Great play in the field and then a 2 run shot into the right field seats. What a day for the knight, himself!
We tacked on one more run in the 6th on a Gardy Party single and that concluded our scoring!  
7-2 WIN. Let's goooo.
Tonight is our makeup game against our little brothers in Queens. Hopefully we'll be able to play this game. 
Reporting live from NYC, it has been gloomy and rainy all day. Here's hoping that the rain will hold and we can smack around the Mets tonight.
Big pitching matchup: Cy Young Sevy vs Degrom. LET'S GET IT
LET'S GO YANKS
Follow me on Twitter @JohnFerraro