SWEEEEP.
An absolute beatdown of the Baltimore Orioles. Finally.
After having them be a real pain in our ass all year long, we finally put this scrub team in their place. To make things EVEN BETTER, the Red Sox were SWEPT by the Rays this weekend!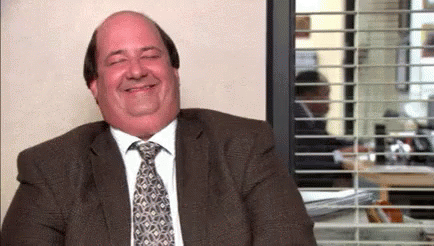 I'm all set with the Rays for now.

— Jared Carrabis (@Jared_Carrabis) August 26, 2018
And we're now back to 6 games behind them! We're creeping up on them!
Let's gooo!
Last night, we had Sevy on the mound. Once again, he wasn't back to full "Cy Young Sevy" form, but he was still pretty damn good:
5.2 IP, 4 hits, 3 runs, 2 ER, 2 walks 8 Ks. Those 8 strikeouts were great to see, matching his previous start.
As for our scoring, we got on the board in the 2nd, thanks to a 2 run bomb by....LUKE VOIT!!
LOUIS IS ON FIRE! #YANKEES pic.twitter.com/X7EqrWvQDZ

— Max Wildstein (@MaxWildstein) August 27, 2018
MR. RELEVANT (he also scored a run on a wild pitch in the 6th)
I don't want to get ahead of myself, but we might have a found a gem in this guy. Greg Bird has been horrible. We need a first baseman with a little pop in their bat.
And seeing Tyler "The Thug" Austin mashing the living daylights out of baseballs up in Minnesota has made me a sad guy.
We need a guy like Voit to fill the friendly but menacing vibe that Tyler left behind! You know...like that guy in high school who gave off a tough guy persona, but was really a nice guy, deep down. 
Like Johnny Lawrence in The Karate Kid...yeah, that works perfect!
Luke Voit = Johnny Lawrence! It makes perfect sense! 
Yes, I know that Luke hasn't really given off any tough guy vibes yet. But, trust me. If a brawl breaks out in the coming weeks, except Luke to start bashing some heads. I, for one, wouldn't want to get in his way. The man is an absolute train. Not a tank, remember? 
Train works better because of the whole "bandwagon" thing.
Anyways, I'm ranting too much. Back to the game.
After Luke's 2 run blast, Miggy added a 2 run double in the 4th. SHEEESH.
This guy hits so many doubles, he should get a burger named after him at McDonald's. Change the McDouble to the McAndújar.
Shit. That would actually be a genius marketing ploy by Mickey D's. Now, will they listen to me? Probably not.
Let's go back to Sevy for a minute...
He actually took a shutout into the 5th, before giving up a sac fly. Then a solo shot in the 6th and then...a silly error. 
His line would have looked a lot nicer without that 3rd run, caused by a Gleyber fielding mistake. Damnit, Gleyber! We were trying to make Sevy's line look solid! Yes, I know he gave up a solo homer on his own, but still!
If he had been able to finish out the 6th, that line would have looked great. Oh, well. It still was better than some of his other starts post-All Star Break. And he got his league leading 17th win of the year! Still has a chance for a 20 burger!
Following Sevy's exit, we got shutout ball from Chaddy, Britton, and DRob, who notched his 4th save of the year! So far, it has been smooth sailing without Chappie.
We have a bunch of arms who can close, when they are called upon: Britton, DRob, Dellin, and Tommy K are all suitable options. 
And that was that! 5-3 win. And a SWEEEEEEP! Love it.
Now, we head back home for a 3 game set against the White Sox. Tanaka is on the bump tonight for a nice Tanaka Monday!
Let's keep the good vibes flowing and let's keep the wins coming!
LET'S GO YANKS
Follow me on Twitter @JohnFerraro