Game 3 White Sox Recap: Wednesday August 8: 7-3 WIN: Sevy is BACK (Almost), Giancarlo hit a GRAND SLAM and we got the SWEEP
SWEEEEEEEP!
Take out the broomsticks, Mrs. Doubtfire, because Chicago needs a little cleaning up right now!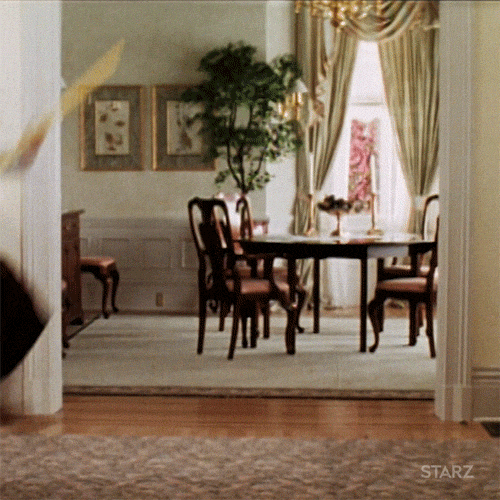 Yeah, yeah, I know it's the White Sox. Doesn't matter - a sweep is still a sweep. 
AND, after that trainwreck of a series in Boston, we needed this big time. 
It's like your girlfriend breaks up with you 4 straight days in a row...hey, it could happen, don't call me crazy. 
IF, your girlfriend breaks up with you four days in a row, your best bet to move on is by going on three different dates, with three different girls, all in a row. 
That'll make you forget about that dumb girl from Massachusetts who says "CHOWDA" "SMAHT" and "CAH" instead of the very simple words "chowder, smart, and car".
Yes, I know that wasn't the greatest analogy in the world, but I was trying to be funny with it. SUE ME.
Anyways, what was I talking about?...
Oh yeah.
A sweep is still a fucking sweep! AND, Sevy is BACK!
Well, almost...
Don't get me wrong, this was a massive step in the right direction for Luis "I will go back to calling him Cy Young Sevy" Severino. But, he isn't fully back yet. 
When he throws one of his classic 1 run or less games, he will be all the way back. And I'm banking on him doing that Monday night, against deGrom and the Mets.
7 IP, 7 hits, 3 ER, 0 walks, 8 Ks
Not bad. Not bad at all. And he got his 15th win!
The 8 strikeout and 0 walks are very "Cy Young Sevy" like. I'm just waiting on him to get the earned runs down before declaring him "fully back." And I believe that's more than fair. 
When he gave up those quick 2 runs in the first inning, I'm not going to lie, I was starting to slightly panic. 
The majority of Yankees Twitter was in agreement with this early freakout - but, can you blame us? 
This recent iteration of Sevy is not the one we all know and love. But, like I said, he really seems to be snapping out of it. He showed flashes of his dominant, former self. Sevy was throwing some NASTY pitches, which was massive to see. That breaking ball was doing exactly what it is intended to do - break.
In what has become a classic staple of mine, let me quickly run through the relief pitchers before shifting to our juggernaut offense.
After Sevy's 2 runs in the 1st, and a solo homer in the 5th, he turned things over to Chad Green and Holder. Both of them looked good. Chad looked especially good, striking out the side! LET'S GO
As for our offense, we had to start things off with a little comeback, being down 2-0. And it was the bottom of the order guys to get us going! Let me say though, Austin "The Best Backup Catcher in Baseball" is not some bottom of the order slouch. He is the man. The myth. The Legend.
Ro-Ro.
Row Row Row Your Boat. 
All of the Above. And he started things off with a nice RBI single.
Sugar Shane added a RBI single of his own! While I continue to curse Boone every time I see Shane Robinson in the starting lineup, at least it worked out tonight. 
After Gardy was hit by a pitch, the bases were loaded. Like a nice plate of delicious potato skins - a very good appetizer, if you ask me.
Well, we're in luck! Loaded potato skins happen to be Mr. Giancarlo Stanton's FAVORITE appetizer...(they honestly could be)
Giancarlo Stanton GRAND SLAM!#YANKSonYES LIVE stream:https://t.co/4xw47ButRq pic.twitter.com/3rEuDh9bE9

— YES Network (@YESNetwork) August 9, 2018
GIANCARLOOOOO GRAND SLAM!! WOOO.
Back to back nights of big homers for G, the Terminator. Love it. Absolutely love it.
This was exactly the cushion that Sevy needed in order to hunker down, relax, and focus on pitching. 
Fellow hot bat, and outfield neighbor of Giancarlo's, Mr. Aaron Hicks, wanted to add to the Homer Parade.
Aaron Hicks got ALL of that one 😱

Yanks are crushing the ball tonight.#YANKSonYES LIVE stream:https://t.co/4xw47ButRq pic.twitter.com/uqIRh7T80U

— YES Network (@YESNetwork) August 9, 2018
Welcome to the parade, HICKSY.
That concluded the scoring for us, in the sweep of the lowly Chicago White Sox. Thanks for the bounce back series, Chi Town! You were the perfect rebound after that nightmare in Boston. I don't even want to think about that anymore...
A few final takeaways: Miggy made a GREAT diving catch in the field.
Miggy with the LEATHER 👀🔥#YANKSonYES pic.twitter.com/tliITMDZGx

— YES Network (@YESNetwork) August 9, 2018
This was a perfect way to show his haters that he can be a defensive third baseman! He's still young! Give him time!
Oh, and that moth getting into the ump's ear was wild. Absolutely wild. I'm going to be nice to you guys and not show that video again. I'm sure you have already seen it. I'm trying to limit people's nightmares over here!
Now, we head back home to face off against the lowly Texas Rangers. 51-65 to be exact. 
The bottom dwellers of the AL West. HOWEVER, in true Stephen A. Smith fashion, they would be in third place if they played in the AL Central. 
The AL Central is a joke.
Okay, that concludes my bashing on other divisions.
Let's carry on these good vibes from Chicago, and bring them back home against Texas!
LET'S GO YANKS
Follow me on Twitter @JohnFerraro
---