Well...that was certainly not the final game we wanted to have after Neil's amazing walk-off the night before. 
I'm gonna be honest with you guys. I thought this game was going to be a LOCK.
I thought to myself, "We just had an amazing comeback win in game 2. There's NO WAY we're going to lose this series at home. After barely scoring at all this series, we're going to kick the shit out of Chicago tonight. We'll win by 4 at least."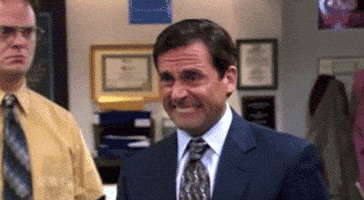 Damn. I was so wrong. Ah well.
What are ya gonna do? Sometimes I'm dead-wrong with my game predictions. That is part of the trials and tribulations of being a blog boy (shout out KD).
Let's recap this game, real quick, and call it a day.
For the third straight game (in other words, every game against the White Sox), our starter pitched well, but was given no run support. 
Last night's victim? The big guy, himself. Carsten Charles.
6 IP, 5 hits, 3 ER, 2 walks, 6 Ks. This is a pretty solid line for Big C. 
He gave up 2 big doubles, which accounted for the 3 runs, but that was it. Once again, our bats were quiet. Which is completely ridiculous. 
We should have eaten this team alive last night. After getting held to 3 hits on Monday, and being forced to scrap and claw our way back on Tuesday, we should have absolutely demolished them yesterday.
Of course, we did not...
Our lone run came off the bat of our good buddy, Mr. Ronald Torreyes. AKA Little Baby Toe. AKA, just Lil Toe, if he was embarking on a rap career. 
Lil Toe had a RBI single in the 5th, scoring the previous night's hero, Disco Neil.
CC exited the game after the 6th, in line for the loss. Chaddy Green gave up a solo shot in the 7th, while Cole and Tommy K had shutout 8th and 9th innings, respectively. 
Naturally, I assumed we were heading for another comeback victory. But, not this time...
The bats were just straight up dead.
Dead as a doornail. That's a stupid saying. How the hell did that become a saying?
Well, let's make up for it by beating the shit out of another terrible AL Central team, with THE SAME record as the White Sox - the Tigers! 
4 game set coming up at the Stadium, starting in justtt a few hours! 
LET'S GET IT
LET'S GO YANKS
Follow me on Twitter @JohnFerraro