Oh well. The Red Sox won the final game and celebrated on our field. And drank champagne in our locker room. 
Yes, it sucks...but what are ya gonna do? 
Sweeping them was clearly a tough request. And, even if we did, it would have just been delaying the inevitable. 
The Red Sox were going to win the division, even when this series started.
Yes, it would have been nice to prevent them from celebrating on our field. As I was watching that ending last night, part of me wanted to take out my anger in a physical way. Bodychecking a DJ, perhaps?
But, I then realized that it wasn't worth it. Fuck it.
Let them celebrate the division win. All we gotta do is beat Oakland and boom. We get a 5 game series rematch against our greatest rival. 
Beating them in that? After the season they had? What could be sweeter...
Having Boston celebrate in our stadium really pisses me off. But getting some revenge in the ALDS could be on the horizon...

— Johnny Pinstripes (@JohnFerraro_) September 21, 2018
Not trying to toot my own horn, but I think this tweet sums up the situation rather well. So, I will allow myself a little horn tooting.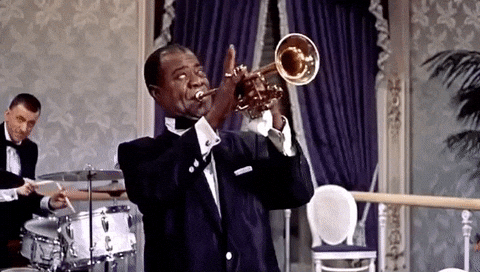 Okay, that's enough - thanks, Louie!
Now that I said my piece, let's recap the game last night!
Real back and forth one, until our bats died out in the end. 
Good Tanaka did NOT make an appearance at 161st and River last night:
4 IP, 8 hits, 5 ER, 0 walks, 3 Ks. 
A little concerning as we head toward the Wild Card Game, but with Sevy being back (hopefully), I'm worrying a little less.
We initially fell behind 3-0, thanks to a JD Martinez RBI single and a Mookie 2 run single...In the 2nd, we cut that lead to 1, thanks to MY GUY.
MY FIRST BASEMAN!
The 12th man.

Luke Voit becomes the 12th @Yankees player with 10+ homers this season … a new @MLB record. pic.twitter.com/2wxoB7rpL5

— MLB Stat of the Day (@MLBStatoftheDay) September 21, 2018
LUUUUUUKE!
Holy shit, what a beast. And, he also became the 12th guy on our team to hit 10 or more homers on the year. He just happened to do it in a total of 30 games for us.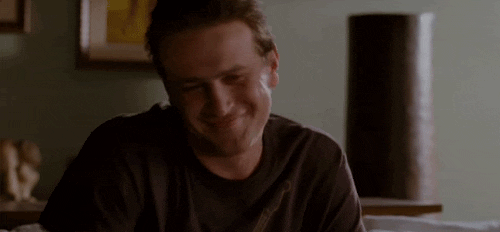 For any math nerds out there, shout out Darren Rovell, Luke Voit has hit 10 homers in 30 Yankee games. That means, if we played a full 162 season for us, he would be on pace for 54 fuckin homers...just saying.
So, Luke made it a 3-2 game. Unfortunately, as I said above, Tanaka had not brought his A game...he gave up a solo shot in the next half inning to bring the score to 4-2.
In the 4th, it was our turn to throw some more runs on the board. It's like the fight sequences of every single Rocky movie. I'm pretty sure I've made this reference before in a blog, but screw it - I'm doing it again. 
EVERY single fight, Rocky throws a few punches at his opponent, then stops and allows his rival to get a few swings in. And then it continues. Back and forth. Back and forth. Punch, punch, punch, punch.
Well, in the 4th, it was our turn for punches:
GRAND SLAM STANTON 🗣️

📺 #YANKSonYES
📱 https://t.co/XTyNgHmvE1 pic.twitter.com/JzyVOVbohk

— YES Network (@YESNetwork) September 21, 2018
GIANCARLO GRAND SLAM!
6-4 lead!
Alas, those would be the last runs that we scored. In other words, Rocky got KNOCKED OUT. 
I wanted to bask in the happy moments before running through the rest. And damn, look at me using fancy Shakespeare words like "alas" again. 
The Sox notched a RBI groundout in the 5th, while DRob was pitching, but credited to Masa. 
They added 2 runs off Chaddy, an unearned run off Dellin, followed by a 3 run fucking homer off Chapman. Why did Boone bring Chappie in there?
I don't get it. 
Holder, Cole, and Tarpley finished off the night...
Our bats couldn't muster up any sort of final comeback.
It's fineeeee.
And I mean that. Let Boston celebrate.
We can exact our revenge in a few short weeks. This series has showed me that we still have some fight left in us!
Because, let's be honest, we looked D.E.A.D in recent series.
Time to keep the good vibes going, keep winning series, and hold off Oakland in order to clinch home field...
We start a 3 game set against the worst goddamn team in the League: If we cannot win at least 2 out of 3 games against Baltimore, I'm going to be sad and depressed again.
CC is on the bump tonight, let's get a win!!
LET'S GO YANKS
Follow me on Twitter @JohnFerraro