I'm going to be honest, I was NOT feeling confident about this game. First off, we just kicked the shit out the Orioles a few hours before. Second, we escaped with an extra inning dub on Friday night.
Third, winning doubleheaders is tough...and lastly, we had Sonny fucking Gray on the mound. And his nickname is "Pickles"....PICKLES!
Jesus, Sonny. What are ya doing, guy?
All I could think of when seeing the back of his jersey was Rick and Morty.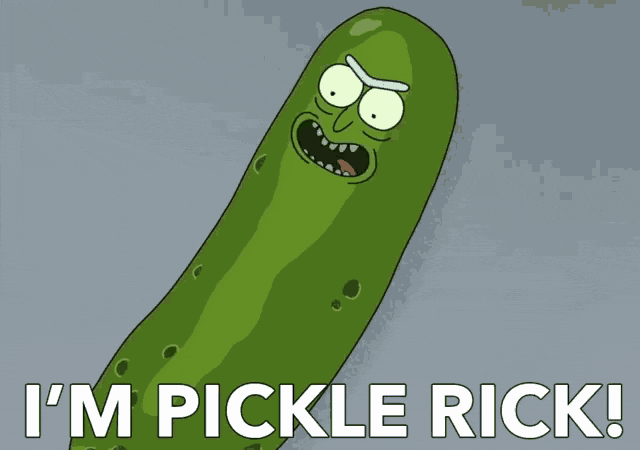 But, that's just a given.
So, yeah, I was not feeling good about this. But Sonny "Pickles is still a stupid name" Gray had other ideas!
It's like he basically said, "Fuck you Johnny, and fuck all the other haters. I'm gonna SHOCK THE WORLD!" Okay, okay, that is definitely an exaggeration. 
But, there is no denying that Sonny's performance on Saturday night was shocking.
6.1 IP, 3 hits, 0 walks, 1 run, 7 Ks. Holy shit.
What a start by Sonny! Extremely impressive.
While Boone stated that he is not permanently back in the rotation (smart move), he could be used there down the stretch. I agree with that move...
It would be a little too much of a leap to automatically promote Sonny back into the rotation. I mean, he was BAD. Really bad. He needs to string together a few solid performances before he can be considered a starter again.
In the meantime, we can use him in long relief appearances or in spot starts - it's a win win situation!
Okay, you know the drill. Let's go through the relievers and then get to the offense. Even though our offense didn't go crazy during this game, splitting the recap up this way works pretty well. 
Right?
Thanks, Charlie.
After Sonny was pulled after walking the 2nd batter of the 7th, Boone called upon Holder. After walking a man of his own, and temporarily scaring me that we were gonna fuck up, Holder buckled down and got the last two outs. He also pitched a shutout 8th inning.
Tommy K was given the chance to end things in the 9th, but after giving up a run, we threw Dellin in there to finish things up. 
NOW, for the runs!
Hicksy/Hicksie (like I said, I prefer Hicksy) got us going with a RBI single in the first. In the 2nd, we tacked on two more thanks to a wild pitch that scored Gleyber, and a Gardy grounder that scored Austin "Row Row Row You Boat" Romine. 
Giancarlo "The Terminator" had a RBI single in the 4th, and then...speaking of Romine and his rowing boat: 
THEY DID NOT KNOW! #YANKEES pic.twitter.com/zCb0KOxFqp

— Max Wildstein (@MaxWildstein) August 26, 2018
He had a 418 FOOT BOMB in the 9th! Padding the lead!
And that was it. 5-1 win! SWEEP OF THE DOUBLEHEADER.
Big win by Sonny. Great day all around!
Follow me on Twitter @JohnFerraro