Sup guys. It's me.
Sorry for the super late recap today - it was a really busy day at the office. But, no worries.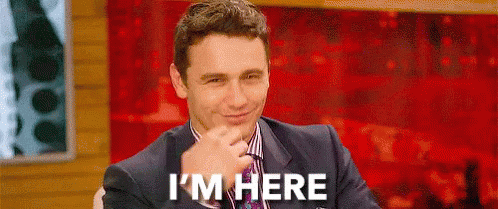 Jeez. That was an up and down game if I've ever seen one. A real rollercoaster huh?
I experienced basically every emotion in the book during that game. It was like watching The Bachelor and The Notebook combined...or so I've heard. This would be the part where I would joke and act like I haven't see either of those, but I actually haven't. 
Or have I...
(I really haven't. There would be no point for me to lie to you guys. I'm behind a computer screen after all...)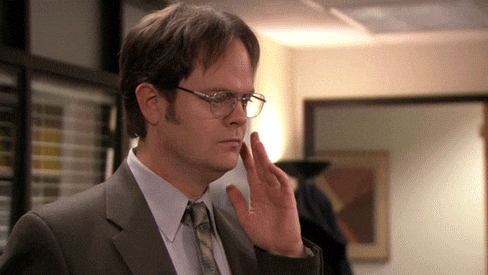 But, I'll stop with the memes for right now. We have an hour before gametime as I type this, so let's get to the recap!
For starters (see what I did there), CC pitched an absolute gem - no surprise there. We all know that The Big Guy is an absolute workhorse who will lay it all on the line to get a win.
5.2 IP, 4 hits, 1 ER, 12 Ks. TWELVE. TWELVE fuckin strikeouts for this guy.
CC you are the man. The lone blip on his performance was a sac fly by Jose "Bobby" Abreu. More on him later.
And no, Jose is not actually related to Bobby. I just still got love for former Yankee, Bobby Abreu.
It's unfortunate that we couldn't get a win for CC, as he creeped closer and closer to 3,000 career strikeouts. He's at 2,945 now. Holy fuckin shit.
But the White Sox starter, Reynaldo Lopez, was pitching a gem of his own. That, and the fact that Adam Engel has turned into goddamn Ken Griffey Jr. out there in left...what the hell?
After robbing Greggy of a 2 run bomb two nights ago, he robbed Higashioka of one last night! 
Hey guys, I think it's time to start hitting homers to straight away left or right when in Chicago. Either that, or hit them really far into the seats in center...just an idea.
But, our scoreless streak was FINALLY broken in the 7th...
HOME RUN!

Miguel Andujar ties the game with his 15th long ball of the season.#YANKSonYES live stream: https://t.co/b5Xn873LFn pic.twitter.com/BS6WhkpgoS

— YES Network (@YESNetwork) August 8, 2018
MIGGY! HE CONTINUES TO DÚ ITTT
What a beast. He, obviously, needs to seriously improve his fielding, but his offense is a thing of beauty. And check out this stat:
Gleyber Torres (18) and Miguel Andujar (15) are 1st set of rookie teammates in Yankees history with 15+ HR each.

— Katie Sharp (@ktsharp) August 8, 2018
Bonkers. Absolutely bonkers. Our rookies kill it. 
With the game tied at 1, both of the bullpens did a solid job. Ours did better, course - NO, I'm not biased! What would make you say that?
Chad, DRob, Dellin, and Holder all pitched shutout ball. In fact, not a single one of them gave up a base hit. Whoa.
Dellin also struck the side...because he's Good Dellin again. And he's soooo back.
And, we headed into extras...
FREE BASEBALL.
The tied score didn't last long though. We might not two giant men in our lineup (I miss you, Aaron), but we still have the goddamn Terminator to hit some big old MOONSHOTS 
Giancarlo Stanton continues to be phenomenal for this team. What a HUGE hit in a big spot. Love it! #Yankees pic.twitter.com/1DKX9NPwJ6

— Jake Asman (@JakeAsman) August 8, 2018
GIANCARLOOOOOO. The man is clutch. Clutch as hell.
2 run bomb, hit 403 feet if you were curious, to give us a 3-1 lead. I was thinking that the game was over at this point. You were probably thinking that too, right?
WRONG.
Because Zach Britton, the prized arm who we traded away a bunch of young prospects for, gave up a 2 run homer to Jose Abreu with 2 outs in the bottom half of the 10th. 
God damnit.
Two nights after Chappie blew the save in Boston, Britton did the same exact thing. I proceeded to immediately crack open a beer, thinking the same bad luck was going to befall us again.
When I saw Sonny Gray warming in the 'pen, a sign that Chapman and AJ Cole would not be available, I poured myself a shot each of tequila, bourbon, and rum...not actually, but I kinda wish I did.
In the moment, at least.
Because it looks like Sonny "Corleone" Gray (I only call him Sonny Corleone when I'm happy with him) was born again out there. A real redemption.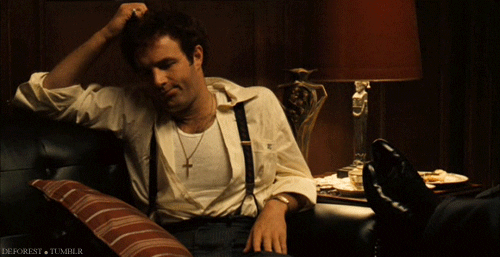 He was DEALING out of the bullpen. His final stat line was:
3 IP, 1 hit, 0 runs or ER, 4 Ks. 
He might be the best long reliever in baseball now! He could have easily gone another 3 or 4 innings (ehh, maybe I'm getting ahead of myself there...)
BUT, he lasted long enough for Miggy Andújar to continue his hot hitting night, knocking home Didi with a RBI single to give us a 4-3 lead. Miggy was 3/5 with a HR and 2 RBIs on the night. Oh, and shout out to Luke Voit for keeping the inning alive, giving Miggy a chance to bat. 
The final punch out by Sonny Gray was a thing of fucking BEAUTY.
Sonny Gray comes out of the 'pen to give the Yankees the win. pic.twitter.com/wfkkKaIxNb

— YES Network (@YESNetwork) August 8, 2018
After everything he has been through, losing his starting spot, and getting all the hate on Twitter and in the media, he came through big time.
We almost blew another easy win. ..
But Sonny "the best long reliever in baseball" Gray delivered big time.
4-3 win. 
NOW, with gametime fast approaching, we have Sevy on the bump to try and complete the sweep.
Come on, Sevy. This is the perfect team to get out of your slump with. Let's sweep these scrubs! LET'S DO IT.
LET'S GO YANKS