After that extremely frustrating loss on Thursday, which made me want to bodycheck a DJ (if you're new to these recaps, you must be confused), we needed a big win on Friday night.
There were good vibes heading into this game, with the reports officially confirmed about Andrew McCutchen heading into the Bronx.
Sadly, my initial hopes for him to be in the lineup proved to not become a reality. 
I literally was checking Twitter on Friday constantly, waiting to see a nice airplane tweet about Cutch arriving at LaGuardia or JFK. After all, the first reports of him being traded were on late Thursday night - he should have been able to make it to the Stadium for Friday's start!
But, for some reason, he did not. 
Oh, well. Let's focus on the 7-5 win!
Sevy was on the bump and, while he is still looking MUCH better than a couple months ago, he still isn't the full Cy Young Sevy that we all know and love. And greatly miss.
His final stat line was:
6 IP, 3 ER, 0 Walks, 10 Ks.
Again - not bad! Honestly, this was pretty solid. But it is still not the Sevy we used to know. Now you're just somebody THAT I USED TO KNOW.
Whoa, sorry. I had a little music flashback to that hit jam. 
The really unfortunate circumstance was that Severino was given NO run support, until his day was done. For example, if we were up 6-3 early on, I would not have felt as upset about his performance. 
Now yes, technically, Sevy was still in line for the win after our juggernaut 6th inning (spoiler alert), but you get what I'm saying. Or maybe you don't...
In other words, if we were kicking the shit out of Detroit from the get-go, 3 runs surrendered by Sevy would mean nothing to us. 
His lone earned runs were a solo shot and a 2 run triple. And, what I said is true. When he walked off the mound at the end of his half of the 6th, we were down 3 to NADA. 
Finally, we got things going...
Before this transpired, however, our good old manager Aaron got tossed from the game. Was Boonie the spark? I don't know - Embrace Debate.
Boone can be extremely....what's the word I'm looking for?....docile. Yeah that works! Seeing him argue balls and strikes, while getting tossed from the game, could definitely have awoken our bats.
How the fuck do you miss these? Change your stuff!

That's a strike. Thats a ball. okay?

Fucking change your stuff cause it fucking matters. pic.twitter.com/hsQD6cvqsb

— Jomboy (@Jomboy_) September 1, 2018
Personally, I'm all for it.
Sooo, in the 6th, after Romine got on base after an error, Brett Gardner decided to invite everyone to his house for a combined Homer/Gardy Party...
No shutout or no-hitter tonight, because we've got a Gardy Party (of 2) in the second deck! #YANKSonYES live stream: https://t.co/4P3KiTWBQQ pic.twitter.com/iUDM4kAlzb

— YES Network (@YESNetwork) September 1, 2018
GARDY! THE SPARK! 
Oh man, we weren't done here. After a fly out by Giancarlo, Hicksie/Hicksy/whoever you are hit an ABSOLUTE MOONSHOT.
In all the comeback madness, let's not forget this ball that Hicksie absolutely CRUSHED to tie the game up the first time. #YANKSonYES pic.twitter.com/M1erMfSmNR

— YES Network (@YESNetwork) September 1, 2018
Not to be outdone, and to give us the lead, Miggy Andújar continued his favorite pastime of mashing baseballs.
TWO OUTTA THREE AIN'T BAD, BUT WE'RE GOING BACK-TO-BACK AND-A BELLY-TO-BELLY!

Hicks homers to tie it, and Miggy goes yard two pitches later to give the #Yankees a 4-3 lead! #YANKSonYES pic.twitter.com/XzSyDQNqqN

— YES Network (@YESNetwork) September 1, 2018
 WOOO.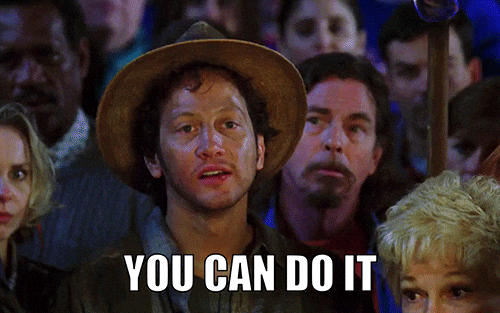 He doesn't just DÚ it. He CONTINUES TO DÚ IT.
Taking a 4-3 lead into the 7th, I was feeling pretty damn good. But, this fucking Tigers team...after crushing our hopes and dreams in the 9th on Thursday, they added a RBI single off Holder in the 7th to tie the ballgame.
Then, this damn team added the go-ahead run in the 8th, on a sac fly off Zach Britton. The damage could have been A LOT worse here. For a few minutes, Britton was totally incapable of finding the strike zone.
He seriously looked more lost than a kid in the grocery store who cannot find their mom or dad. Get your shit together, Zach.
Thankfully, we were due to have some better luck than on Thursday. Maybe we weren't "due" per se, but I think we were.
Gardy got things going again, because his body knew it was the end of August. August is always his worst month. As soon as he realized it was the last day of the month, boom, he starts to hit.
After his leadoff double, Hicksie and Voit walked. GLEY BAY BAY scored 2 on a RBI single, while a little infield single by Row Row Row Your Boat scored Luke!
7-5 Lead!
Things were all wrapped up for former closer and bullpen sprinter, David Robertson. He shut the damn door on any hope of a Tigers' rally. He didn't just lightly closed the door, he slammed it shut in their face!
Nice win!
Stay tuned for the recaps of Games 3 and 4, COMING SOON. 
Follow me on Twitter @JohnFerraro