Every game of this damn series was ugly. I'm at a loss for words. Im sitting here at 2:10 on Monday morning, drinking beer, staring at my computer like a fucking zombie. 
(Side note: I wrote the Games 2-4 recaps all together and then split them up to post separately. I started at 2 in the morning, but my depression finally gave way to exhaustion. I tabled these recaps and finished them up right now. That is all. You may resume your regularly scheduled programming.)
That final game was a killer. I don't even want to recap this series, just because of how painful this weekend was.
But, I still have a responsibility to recap every game. Just like Jomboy and Jake with the podcast. It sucks to rehash bad memories, but sometimes it is necessary. 
So let's run through each game, very fast, and NEVER speak about this series again. Deal?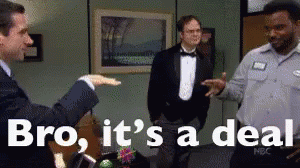 Ugh. Game 2 was so bleh.
We were totally incapable of any sort of offensive production. Besides a lone solo shot by Miggy Andújar, we didn't get any other hits. ONE HIT. ONE GODDAMN HIT.
Are you kidding me?!
I'm going to get to Sevy in a minute, but it is virtually impossible to win a game when only getting one hit. Yes, yes, I know it can be done - but let's be realistic here. 
Rick Porcello absolutely manhandled us. There is no getting around it. 
And, as for Sevy...
Sevy, Sevy, Sevy.
I will admit that this game was better than your last few starts:
5.2 IP, 7 hits, 4 ER, 3 walks, 2 K's. 
Like I said, this was definitely an improvement. But my good friend, Cy Young Sevy, is still missing in action.
I miss you, Cy Young Sevy. Please come back home to us. 
BUT, if our offense actually did something, Sevy might have been able to escape Boston with a win. 4 earned runs is certainly nothing great, but when your team only gets 1 hit, your starter isn't going to win. 
Plain and simple.
In other news, Steve Pearce hit another damn home run and I think it is time to start checking this guy for steroids. A few games into the Yankees-Red Sox rivalry and I already hate him. So I guess...congrats, Steve?
We also got the return of Tommy Kahnle, which was a very welcome sight. A sight for sore eyes, if you will. Personally, I'm not the biggest fan of that phrase, but I used it here. Deal with it. 
I think I can speak for the majority of Yankee fans, Tommy, when I use this gif.
I know you had to go back down for Chance Adams, but I think we'll be seeing you again very soon.
4-1 loss. As I said above, bleh all around.
Check out the Game 3 recap next! (Hint: they are all being written at the same time)
Follow me on Twitter @JohnFerraro_