BEATDOWN.
Complete and utter destruction was handed out to the Boston Red Sox.
10-1 win. It was a smackdown. A domination. A shellacking, if you will.
"Shellacking" is such an interesting phrase. It sounds like it should be a Pokemon or something along those lines. But I digress...
I was in attendance for what is, most likely, going to be my last Yankees regular season came of 2018. And what a game to attend!
I am here!!! Let's go YANKS‼️‼️ pic.twitter.com/OVhX39NaXM

— Johnny Pinstripes (@JohnFerraro_) September 19, 2018
Now, if we hold off Oakland in the Wild Card race, I'm going to be faced with the tough decision of shelling out a LARGE sum of money to go the Wild Card Game.
I haven't even looked at potential ticket prices yet...I'm afraid to.
Will I end up spending the money to attend the game, though? Yes, probably.
Anyways, last night was a great time in the Bronx. Note: Beating the shit out of the Red Sox + beer + Yankee Stadium hot dogs = a WINNING combination.
Having one of my closest friends since i was 7 years old, who also happens to be a Red Sox fan, sitting beside me made it even better.There's nothing like shit talking a Red Sox fan in Yankee Stadium, with a 9 run lead. Total open season. So great. 
But, back to the game. In classic fashion, let's talk about pitching first...shall we? Ha. Like you even have a choice! I just figured that it is polite to ask you guys, even if you have 0 say in the matter. Always looking out for you though. 
I'm a man of the people, after all....
SEVY IS BACK! Kinda? I think? I hope.
I'm not ready to commit to the whole "Cy Young Sevy is back" mantra, but his performance last night was amazing to see. 
7 IP, 6 hits, 1 ER, 1 walk, 6 Ks. Wow. 
His lone earned run was a trivial RBI single in the 5th.
Ugh. I want to believe Sevy is back for real this time. I really do.
But he's hurt me far too many times in the recent months. 
Right now, Sevy is your ex-girlfriend who, after cheating on you a BUNCH of times, is trying to convince you that she has totally changed.
To be fair, the months of April through July were great with this "hypothetical girlfriend." But once she cheated once, she kept on doing it.
Now she's trying to convince me that things are back to the way they were before.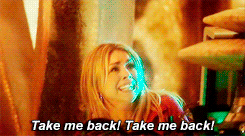 I'm not sure I buy it...I want to - but do I? 
That is a perfect analogy to describe our situation with Luis Severino. And it is a rough one...
For now, the major takeaway is that Sevy was dominant AS FUCK against Boston last night. Let's just enjoy what we saw from him. 
Seeing him in person is even better - when Sevy is on his A game, the man is a goddamn master. A wizard. Call him Gandalf. Or Dumbledore, if you're more of a Harry Potter guy. 
After Sevy's day was done, we got a shutout 8th inning from Jonathan Holder. And in the 9th...it was time for the LONG awaited debut:
Of Justus Sheffield!!
Sheffield takes in the moment before he starts the next chapter of his life pic.twitter.com/AsZTEiyXS6

— Jomboy (@Jomboy_) September 20, 2018
Granted, he might have loaded the bases in his Major League debut. But, we had a 9 run lead - who really cares? As long as he gets out of it, it doesn't matter. And he did! Oh baby, he did.
That final, game-ending double play got our boy Justus HYPED up. 
September 20, 2018
Winning a game in the Bronx is almost like an addictive drug. You get one little taste of the hype, momentum, and excitement and you want more. And more.
And more. 
Justus definitely wants more. You got a bright future ahead of you, Sheff!
September 20, 2018
Now, let's pull a Doc Brown and jump back in time a little bit...see what I did there?
Time to talk about the OFFENSE. Because our juggernaut offense was in full effect last night. Now, if only we can sustain this into October, we are going to be so golden, Ponyboy. 
There was a theme in last night's game: Our guys were taking full advantage of the short porch in right field. I'm sure last night's game highlights pissed off the fans of every other Major League team. 
"Yankee Stadium is bullshit! Everybody can hit a fucking home run there! Move back the dimensions!"
Fuck that. I'm all for the short porch right. If your team cannot take advantage of our Stadium's wonderful amenities when you are in town, that's your problem.
Miggy got the scoring, the homer parade, AND the "hate on the Yankee's short right field fence" party started with a solo shot!
Miguel Andujar lands the first punch!@Yankees take an early 1-0 lead.#YANKSonYES LIVE stream:https://t.co/t99UKhtbdw pic.twitter.com/nTmwDpxRrh

— YES Network (@YESNetwork) September 19, 2018
Rookie of the Year. No question about it...
Later in the 2nd, with the bases loaded, former Yankee Eduardo Nuñez made a nice tribute to Bill Buckner, letting a ball go right through his legs. 
Because I'm a biased Aaron Judge fan, let's just say that Judge had a 2 run single, huh? Just kidding, but I'll take a 2 run error any day of the week. Thanks, Boston!
Now, for any of you guys that do not know, I came up with the slogan on our new Luke Voit shirt. I've been all in on Luke Voit for weeks now. He is MY first baseman.
As the self-appointed President of the Luke Voit Fan Club, as well as the #LukeVoitisMYFirstBaseman movement, I am pumped to wear this shirt tonight in the Stadium against Boston. BUY BUY BUY!!!!! https://t.co/qpdh45Mm7x pic.twitter.com/gk8upDNblt

— Johnny Pinstripes (@JohnFerraro_) September 19, 2018
And last night, I got to wear his shirt out for the first time...and, let's just say that I think I brought a little luck to this hulking beast of a human.
The gif sure to make @JohnFerraro_ excited pic.twitter.com/EgRj4CocWv

— David Mendelsohn (@BigBabyDavid_) September 20, 2018
LUKE VOIT SOLO SHOT. Over the short porch! That's my guy right there!
Then...2 innings later...
AGAIN! Also over the right field fence!
COOL HAND LUKE!

Luke Voit knocks David Price out of the game with his SECOND home run of the night.#YANKSonYES LIVE stream:https://t.co/t99UKhtbdw pic.twitter.com/Q14BLmSper

— YES Network (@YESNetwork) September 20, 2018
2LUKEEEEE! TWO HOME RUNS!! 
As I said before, I was wearing Luke's shirt last night and he was 4 for 4 with 2 dingers. And I'm the President of his fan club. Sooo, I say: Is it a coincidence that he balled out while I was in the stadium?
I. Think. NOT. Good luck charm over her. 
For real though, if you're on the Luke Voit Bandwagon, I only have three words for you...well, it's technically only one word. But it is spoken repeatedly. 
https://talkinyanks.com/collections/yankees/products/my-first-basemen-voit
BUY. BUY. BUY.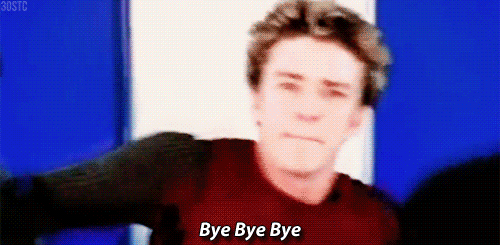 After that 2nd shot by Luke, this one being a 2 run dinger, David Price was done for the day. This man is a complete and utter scrub when he enters the Bronx.
Yeah, I know he had been pitching pretty well recently. 
But as soon as he enters our park? He is a pile of absolute garbage. 
The Yankees are deep in Price's mind and psyche. We're basically his therpaist. Except, instead of helping him work through his issues, we continue to demoralize him, make him feel worse, and yet have him keep on returning for futher embarrasmment.
David, I think your best bet is to run far away to some National League team like the Padres or Reds - a team that only comes to Yankee Stadium on the rarest of occasions. 
You are not built to pitch in the AL East, guy. Plain and simple.
After MY first baseman knocked Price out of the game, we tacked on 2 more runs in the 6th, thanks to a Hicksy triple. Attaboy, Hicksy/Hicksie/Whoever You Are 
We added two more in the 8th, off pinch hit groundout from Bird (lol) and another knock by Hicks! This time, it came in the form of a RBI single.
Anddd, finally, the offensive beatdown was over. At long last, we stopped flooring the gas pedal. We took our foot off the Red Sox's throats. We to- okay, I'll stop with all the analogies. 
This was such a fun game to go to. 
We kicked the shit out of Boston, and my stomach was filled with 2 hot dogs, a bowl of custard, and a few cold beers. Not a bad night, to say the least!
Tonight, we are going for the SWEEP!
Can we get it? That would really be ideal.
If we can prevent the Red Sox from celebrating the division crowd on our field, by sweeping them in 3 games, do you know how much of a morale booster that would be? ESPECIALLY, as we head into the playoffs...
LET'S DO IT
LET'S GO YANKS
Follow me on Twitter @JohnFerraro