Yup, it was definitely not a great Friday for our buddy, Masa. After 3 straight starts of 1 ER or less, he had a rough one against Texas:
5 IP, 6 hits, 6 ER, 3 walks 2 Ks.
I see what Tanaka was doing. He's a little nervous about potentially pitching in the Wild Card game, so he was trying to force Boone's hand a little bit. 
He's basically saying "look Boone, I know I can pitch the WC game. But, I'm a little scared of the idea right now, so I'm going to pitch like shit in order to potentially get out of it. If you need me in Game 2 or 3 of the ALDS though, I'm your man!"
Damnit, Masa, cut the bullshit! We know you're the man, so show some confidence!
All jokes aside, I think this was just a minor blip on an otherwise dominant second half for Tanaka. I'm pretty confident that he will be great in his next start versus the Rays. 
This game was a shit show all throughout. That's a pretty astute baseball analysis, huh guys? Shit show. You never hear Buster Olney, or Ken Rosenthal, or Tim Kurkjian use a dynamic phrase like that.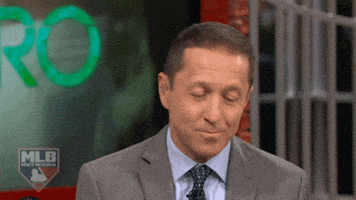 After Tanaka's day was done, AJ Cole let up 4 runs (2 unearned), and Chad Green let up 2 as well. 
Jeez, Ronald Guzman is turning into a real Yankee killer. He hit 3 dingers against us on Friday, and 6 total this year. In case you haven't been keeping track, he has hit a homer in every game against us (this changed Saturday - SPOILER ALERT).
Our scoring was few and far between, compared to the shocking 12 runs put up by the Rangers. I'm just going to through our offense real fast, since this game was depressing and I will choose not to really remember it.
Besides, I want to spend my time recapping Saturday and Sunday's fun games!
Gardy Party had a solo homer in the 5th, Miggy had a 2 run double and Luke "Jon" Voit had a RBI single in the 6th, and "Row Row Row Your Boat" Romine had a solo homer in the 6th, and a 2 run single in the 8th. 
Austin Romine? Oh yeah, BEST backup catcher in the league. No fuckin question
Alright. 12-7 loss. Oh well. Stay tuned for my recaps of the final 2 games of this series! 
Follow me on Twitter @JohnFerraro