Game 2! And the first game of a nice day-night doubleheader. Because, as you all know, the rain gods decided to curse us many times this year. 
Sweeping doubleheaders is tough. With that in mind, I knew we needed a big performance from JA Happ, with Sonny starting the second game.
And he gave us a pretty good performance! Besides giving up a 2 run single in the 2nd, Happ had another solid start! 
Remember what I said during his last start? If not, here it is
Happ is consistency. Nothing flashy, but dependable and always a go to. He's like peanut butter

— Johnny Pinstripes (@JohnFerraro_) August 19, 2018
The man is consistent! The man is PEANUT BUTTER. JA "Peanut Butter" Happ.
6 IP, 5 hits, 2 ER, 1 walk, 9 Ks. NINE. Now that's impressive.
And, he won his 5th straight start for us - guess how many starts he has had? Five! Consistent!
J.A. Happ is about to become the first Yankee to win his first five starts for the club since Rob Gardner, who did it over a three-year span from 1970-72. pic.twitter.com/zmFUQj7fhR

— Bryan Hoch (@BryanHoch) August 25, 2018
And making history!
Because this game was a 10-3 shellacking, let me just say that Luis Cessa pitched the final 3 innings of the game, giving up one RBI single in the 9th...
Okay! NOW, let's recap the beatdown in all its glory, going through the 10 runs our juggernaut offense put up!
Miggy got things going with a RBI groundout in the first - nothing special. Just some sound baseball.
After we fell down 2-1, Hicksie (according to Players Weekend, Hicksy writes it with an "ie". My mind is still boggled by this. I will probably switch back and forth, because I like the original Hicksy!") had a RBI single, scoring Sugar Shane.
And here comes, Miggy Andújar. Or PAPÁ, as he likes to be called...
A #PlayersWeekend question: Quien es tu papa?

It's a three-run blast for Miggy to give the #Yankees a 5-2 lead! #YANKSonYES pic.twitter.com/UwC0btBRSk

— YES Network (@YESNetwork) August 25, 2018
PAPÁ! A 2 run, 414 foot BOMB by the Rookie of the Year! There should be no question anymore - sorry Gleyber, but your fellow infielder has this award locked the fuck up.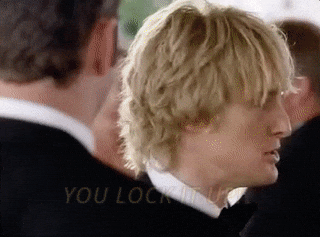 In the 4th, everyone's favorite bald headed maniac (Sorry, Shane Robinson) added to the party...and made it a GARDY PARTY!
No nicknames needed here, because any way you call it, that blast from Gardner is worth 2! #YANKSonYES pic.twitter.com/KF4kk2roUp

— YES Network (@YESNetwork) August 25, 2018
Oh, baby. I'm a sucker for a nice Gardy homer. They don't happen too often, but they're pretty damn sweet. That's 7 runs.
Luke "Our Starting First Baseman" Voit added a RBI single in the 5th, just padding his stats for the weekend. 
To round out our scoring day, we got a couple solo dingers from two fan favorites.
First...
You saw the swing. Now see, IN ITS ENTIRETY, @TorresGleyber's 19th homer of 2018. #YANKSonYES pic.twitter.com/974GvoEWjK

— YES Network (@YESNetwork) August 25, 2018
GLEYBER!
And then...
The last of the Yankees' four homers: Hicksie hits one to the sticksies! #YANKSonYES pic.twitter.com/d6Xdv6m5Sc

— YES Network (@YESNetwork) August 25, 2018
 HICKSY/HICKSIE!
And an interesting caption by the YES Network twitter account. "Hicksie shits one to the sticksies"
I'll give you guys points for a solid effort on that one..
And that was the end of our BEATDOWN in the first game.
The last two games of this series SWEEP will be up soon!
Follow me on Twitter @JohnFerraro