In case you're a little confused by my title, Coffeeland = Seattle.
But you guys should get that reference, right? Ya know, Starbucks? Founded in Seattle...former home of the Seattle SuperSonics...team that drafted Kevin Durant...Kevin Durant hates on "blog boys" like me and he also has a bunch of burner accounts...
Huh? How the hell did I start talking about Kevin Durant in the beginning of a Yankees recap? Honestly, I'm not so sure, and, frankly, I'm a little confused. 
Those 60 seconds ago feel like an absolute blur. And I promise, I am 100% sober right now.
Anyways, we won another game against the Mariners - good!
It was also the second night in a row that our new guy, Andrew "I Shaved my Beard, but Lost my Luggage in Seattle" McCutchen hit a dinger. 
Make that TWO homers since @theCUTCH22's luggage got lost in Seattle.

📺 #YANKSonYES
📱 https://t.co/Abs5utTu39 pic.twitter.com/j17eWQhlgu

— YES Network (@YESNetwork) September 9, 2018
It seems like this guy hits better in cities with a higher concentration of coffee shops. All that caffeine in his system has clearly made him hit more homers.
Think about it like this: in his brief Yankees tenure, he has 0 homers in New York and Oakland. But in the coffee capital of America, he has two of them!
Hmmm.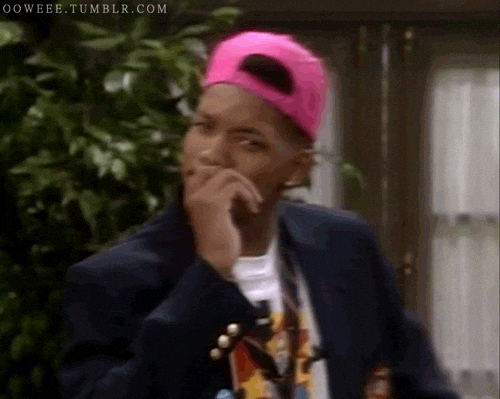 It is apparent to me that Andrew McCutchen is essentially Will Ferrell's character in Kicking and Screaming. When he got addicted to coffee and got a new edge in life.
Minus the part when Mike Ditka slipped him some vodka just to fuck around. 
Whatever the reason for Cutch's recent home run surge, I'll take it. He gave us a one run lead thanks to his leadoff shot.
Lance "Lynnsanity" Lynn was on the bump for us on Saturday night. While his initial Jeremy Lin/Lynnsanity phase has certainly dissipated, he gave us a solid, quality start against the Mariners
6 IP, 3 hits, 2 ER, 0 walks, 2 Ks.
His two runs were scored on a solo shot and a RBI single. But, second of his runs squandered the 2-1 lead that Giancarlo had given us with a sac fly. Nevertheless, when Lynn's day was done, he was in a no-decision scenario. 
All in all, it was exactly what we needed from this guy. After he left the game, Britton, DRob, and Dellin pitched a shutout inning each.
This gave us plenty of time to get the lead back! The man responsible?
Well, it was none other than ROW ROW ROW YOUR BOAT, himself!
Austin Romine is the 10th Yankees player with 10+ HR in 2018 😱

📺 #YANKSonYES
📱 https://t.co/Abs5utTu39 pic.twitter.com/JXyzSB6OUv

— YES Network (@YESNetwork) September 9, 2018
Love this dude.
AND, look at Didi!
Heading into the 9th inning like#YANKSonYES pic.twitter.com/8nOcRRorgz

— YES Network (@YESNetwork) September 9, 2018
I think he stole my Romine nickname and then added a nifty new dance to it - damn you, Didi! Just kidding. Awesome dance. 
Gleyber tacked on a sac fly to give us a 4-2 lead, and good thing he did.
I mentioned Dellin finishing off the game, but what I neglected to say is that Dellin gave us one his classic, old fashioned Dellin heart attacks - haven't had one of those in a while. 
He gave up a double, hit a guy, and walked a guy. 1 out. Sheesh, Dellin, why do you have to stress us out like this?!
Thankfully, Good Dellin buckled down, struck out the next two batters, and we got a 4-2 win! WOOO!
Stay tuned for the Game 3 Seattle recap! 
Follow me on Twitter @JohnFerraro