WOOO. OFFENSE!
OFFENSE IS FUN! LET'S KEEP DOING THAT.
We scored a lot of runs on Saturday! AND, hit a shit ton of homers.
In a way, there is something quite eloquent about writing a phrase like "shit ton." It can really get your point across, without a bunch of fluffy, Ivy League school words. 
Now, don't get me wrong, I can step my vocabularly game up and hang with the best of them. Even if I didn't go to an Ivy League school...
But my point is, sometimes you can get your point across by using an easier phrase...like "shit ton"! See!
Well, as I was saying, we scored a BUNCH of runs on Saturday. 11 to be exact.
Before getting into all the fun and excitement of recapping the offense, let's talk about Sevy real fast. All in all, this was his best start of the post-All Star "Scary Sevy" phase.
He still isn't fully back to his usual self, but the improvement was there:
5 IP, 6 hits, 2 runs, 2 walks, 8 Ks.
He was pitching a nice classic Sevy shutout (it was a great sight to see, don't get me wrong) before struggling in the 6th and getting pulled for Tommy Kahnle. At that point in time, only one run crossed the board. But another single while Tommy was pitching resulted in Sevy's 2nd earned run. 
Tommy ended up surrendering 3 runs of his own, 2 of them earned. 
But, at this point in the game, we were so far ahead that nobody really seemed to care. Tommy K was pulled while we were still in the 6th, Holder cleaned things up, followed by shutout 7th and 8th innings for Britton and Dellin. 
AJ Cole came into the 9th with the team up by 6, in a very typical AJ Cole appearance, gave up one earned run.
Jumping back to Britton for a second, I'm still not sold on this guy. He seems to only look solid when the pressure is off and there is a big lead.
I don't have all the stats to corroborate this, but I'm just going with my gut.
Anyways, now let's recap the offense - FUN.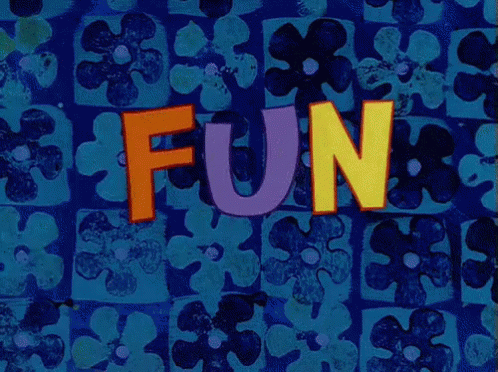 Everyone's favorite Knight on the team (shhh) got things going REAL FAST.
A Didi Gregorius 2-run home run gives the Yankees the early lead. #YANKSonYES live stream: https://t.co/6fPABKjpqp pic.twitter.com/ED4AVyfM05

— YES Network (@YESNetwork) August 18, 2018
DIDI 2 RUN HOMER WOOO.
"Row Row Row Your Boat" Romine added a sac fly in the 2nd, followed by a BIG 2 run double by Miggy (no surprise there) and a Bird RBI groundout to give us a 6-0 lead. 
Oh yeah...we then got another moonshot blast from the monster, himself.
Giancarlo Stanton HOME RUN.

Exit Velo: 105.9
Distance: 412 feet pic.twitter.com/3W9h6MXyWU

— YES Network (@YESNetwork) August 18, 2018
Holy shit. When this dude is locked in, he is absolutely unreal. What a difference in the lineup.
Especially with no Judge, Gary, and now Didi (spoiler alert for Sunday's recap even though this is for Saturday), having G in the middle of our lineup is definitely a blessing.
Speaking of absolute monsters who weren't in our lineup last year, have you met by buddy, Miguel Andújar?
Miguel Andujar is a MACHINE. Proof 👇 pic.twitter.com/X1AByvYoXb

— YES Network (@YESNetwork) August 18, 2018
HE CAN DÚ IT! AND HE CONTINUES TO DÚ ITTT
ROOKIE OF THE YEAR. I love this kid. And yes, as I've said before, I can call him kid. He is about 6 months younger than me. So, there!
Also adding to the homer parade is the guy who made us all yell and kick and scream (shout out Will Ferrell) on Thursday.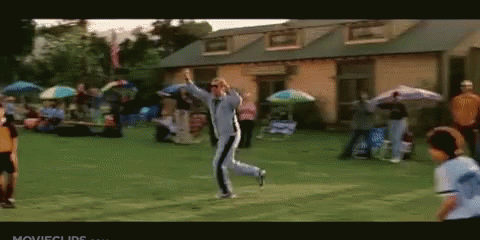 Greggy "I'm Like a Bird, I only Fly Away" Bird hit the final dinger of the day for us.  
Greg Bird let one FLY yesterday! pic.twitter.com/dJ1FBT9GPz

— YES Network (@YESNetwork) August 19, 2018
(Note: I will contain my happiness for Greg until the Sunday recap - hint hint: GRAND SLAM)
Hicksy added a RBI walk with the bases loaded, followed by a Didi sac fly. And that was that. 11 runs scored for us!
Final score: 11-6. A nice simple, easy win. 
Stay tuned for the final recap of the SWEEP
Follow me on Twitter @JohnFerraro