WOOO.
After 5 depressing losses, we finally got a win. Sure took us a while though! 
If you read my blog about the last Red Sox game, you know that I was on the brink of death - I basically was dead. 
I was up until 5 in the morning, unable to go to sleep. A real lost soul. If we started this White Sox series off with another loss, there is a very good chance that I would have withered away into nothingness. Like Voldemort at the end of the last Harry Potter movie.
Sorry for spoilers, if you haven't seen it yet. Actually, you know what? I'm not sorry! It came out like seven years ago. The "spoiler window" has closed!
Let's start with future Cy Young Winner/new ace of our staff, BIG LANCE LYNN. Lance Lynn was absolutely DEALING last night:
7.1 IP, 2 hits, 1 walk, 9 Ks. Wow.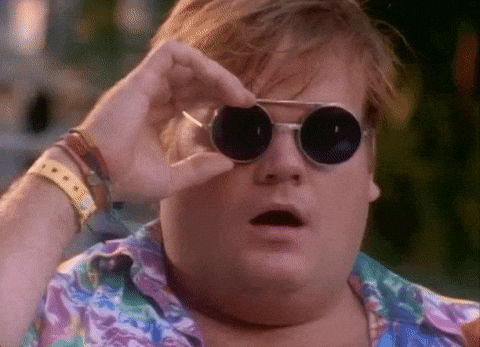 I know, Chris. Pretty crazy, right?
And if you were curious of his combined stats from his two Yankee appearances, here they are:
11.2 IP, 7 hits, 0 EARNED RUNS, 0 RUNS, 1 walk, 14 Ks.
Unreal.
This was definitely an unexpected development when trading for this guy. I had heard his name before, but I wasn't too familiar with our new buddy, Lance. And for him to have this big of an impact, this early? It is truly impressive.
Linnsanity back in New York!!

— Jake Story (@TalkinJake) August 7, 2018
Is Lynnsanity back?! Shout out the old homie, Jeremy Lin.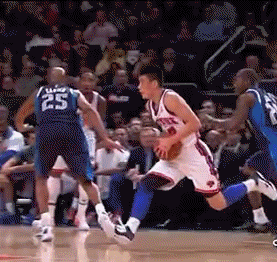 There's a new Lynn in town now, baby.
As for our offense, it looks like they are almost fully back. They showed signs of life against Boston on Sunday night. Yesterday, in the 4th inning, they started to really go to work against the White Sox scrubs.
Didi hit a massive double following a Giancarlo walk. Hicksy and Gleyber followed with a pair of RBI singles to give us a 2-0 lead!
Aaron Hicks? It turns out that he's pretty solid at baseball.
After 4th inning RBI single...
Aaron Hicks has a .512 OBP and 6 RBI in his last 11 games.

— Katie Sharp (@ktsharp) August 7, 2018
Then, Greg Bird MASHED a ball to deep center field. It was looking like an easy 3 run homer, and then....robbed. Fuck.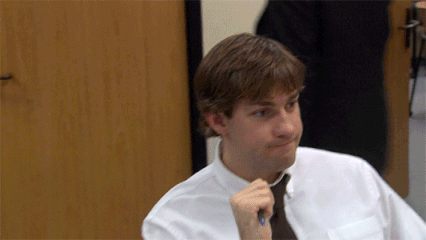 I mean, look at this! 
Greg Bird should've had his 10th home run of the year... but Adam Engel had other ideas 😒 pic.twitter.com/2Enn76k4Cq

— YES Network (@YESNetwork) August 7, 2018
Props to Adam Engel on one hell of a catch.
Since Lynn was murking the White Sox at the plate, we didn't really need to tack on any more runs. But hey, scoring runs is FUN!
Higashioka scored on a wild pitch in the 5th, followed by a RBI single by Didi, scoring Gardy. 
In the 8th, after a few days of no homers, we FINALLY got back to the long ball game. And this time, the homer wasn't robbed at the last second! But, it almost was...
Gleyber Torres adds HR no. 18 to his sensational rookie campaign 🔥 pic.twitter.com/2cyJ75pO8x

— YES Network (@YESNetwork) August 7, 2018
Holy shit. If Delmonico caught that ball, I would have been so frustrated. I would have been at my normal "bodycheck a DJ" anger levels, but I still would have been heated.
Stop robbing our guys of homers! Thankfully, this didn't happen twice in one game. 
And GLEYBER hit his 18th of the year! Poor, Ryan Ruocco, though. The man was more flustered and at a loss for words than a substitute teacher being bullied by his new students. 
Keep your head up, Ryan! A lot of the "students" like you more than our main teacher, Mr. Kay...see what I'm getting at here?
The homer parade wasn't done here, as NEIL WALKER hit a 2 run BOMB.
LIKE I SAID: I AM NAMING MY FIRST BORN AFTER NEIL WALKER! #Yankees pic.twitter.com/U3httYJxx3

— Max Wildstein (@MaxWildstein) August 7, 2018
NEIL! HE DOESN'T ALWAYS WALK!
Neil Walker homers are like finding 20 bucks in a pair of old jeans. It doesn't happen too often, but when it does, it is a great fucking day. 
That was the end of our scoring! 7-0 lead! 
AJ Cole came in after Lynn's day was done and that's all she wrote. 
Great, bounce back win. We needed this one - BIG TIME...
But we can't stop here. We need to put together a string of wins, right fucking now. I'm hoping for a sweep in Chicago, before heading back to play the Rangers at home on Thursday.
Let's keep the good vibes going and get another win tonight!
Big CC is on the bump, LET'S GO
LET'S GO YANKS