Okay, I'm about to run through this final regular season series REAL quick.
Now I know what you're thinking...Johnny, you usually only do that when we've had some embarrassing losses. We won 2 out of 3 in Boston!
I know, guys, I know. But the Wild Card Game is bearing down on us. I just want to get a few thoughts out of my head before that goes down.
Sooo, Game 1 in Boston on Friday night. 
JA "Peanut Butter" Happ was his classic boring, yet consistent, self. Don't let that stat line fool you. It's a trick! A trap, if you will.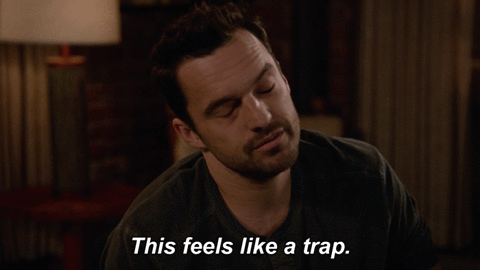 Happ's line was:
6 IP, 4 hits, 4 ER, 2 walks, 7 Ks.
BUT, all 4 of those runs came on a grand slam against fucking Steve Pearce. Fuck Steve Pearce.
Overall, this grand salami was pretty inconsequential. We had an 8 run lead before it was hit, and Happ was able to retire his next batter without an issue. 
His prototypical 6 inning performance ended soon after. Yes, he gave up a grand slam, but it was still a very solid start for our guy JA/J.A/Jay/Peanut Butter.
After his day was done, we saw the bullpen arms of Chaddy, Dellin, and Britton. Good Dellin and Zach gave up a run each but, like I said above, we were kicking the shit out of Boston.
Those runs didn't mean shit.
BECAUSE, we put up a nice 11-burger on them!
Teddy Bear Gar got us going in the third! 
Omg are the Red Sox so stupid that they just woke up Gary Sanchez from a season-long slumber? pic.twitter.com/2sbgmEsYYr

— David Mendelsohn (@BigBabyDavid_) September 28, 2018
UH OH. Is Gary getting hot?! Just in time for the playoffs?!
OH SHIT. 
G added a RBI single at the end of the third, giving us a 2 run lead. 
We didn't take our foot off the gas as we headed in the 4th. Oh baby, no we didn't. We slammed our goddamn put on the gas pedal of that Corvette, speeding down the highway as we hit 100 on the gun...I don't know where I am going with this analogy, if I'm being perfectly honest.
After a Miggy double and a Gary walk, Gleyber knocked 'em both home with a 2 run double. Cutch followed with a nice RBI single, scoring Gleyber and rewarding him for his big-time double. So nice of you, Cutch!
After a Judge single, our boy Hicksy/Hicksie/Whatever decided to CRUSH a 3 run dinger!
Hicks puts it pretty out of reach. Wild Card game at our place! pic.twitter.com/BMRwfhQEVu

— David Mendelsohn (@BigBabyDavid_) September 29, 2018
Luuuuke added another homer, because what else is new?
We scored our 10th run thanks to a Gary fielder's choice and an error by Xander Boegarts. LMAO at all the Red Sox fans who think Xander is a better shortstop than Didi - keep dreaming, ya scrubs.
To cap off the night, we got a Bomb from...your guy, my guy.
What a guy, what a guy himself.
AARON JUDGE HIT HIS FIRST HOME RUN SINCE COMING OFF THE DL.
HE'S BACK. EVERYONE REMAIN CALM
Perfect timing. pic.twitter.com/dMgX5VjApX

— New York Yankees (@Yankees) September 29, 2018
It also happened to be the tying shot for homers in a season by a whole team. 264. Not to brag. 
Of course it had to be Judge to do it.
Just makes sense.
Well, there's a nice 11-6 DUB.
We clinched home field with this victory! But you know that already - sorry for the late post, guys! I can be a busy dude sometimes...
Stay tuned for a couple, hopefully, quicker recaps of Games 2 and 3!
Follow me on Twitter @JohnFerraro