We beat the Red Sox! And Judge was back in the lineup! And Neil Walker provided the power to give us the W!
Of course, it wasn't easy - No surprise there.
For this entire season, it seems that we can never make things easy for ourselves. ESPECIALLY against Boston. 
I'm going to be honest with you, after those two failed double play attempts, I started having flashbacks to when the Red Sox swept us in 4 games. Just like Frank Costanza 
Last night had the possibility to be pretty damn identical to that Sunday night collapse with Chappie on the mound. 
Seriously, I was experiencing FLASHBACKS. I was curled up in a ball on the floor, watching the game from afar...bottle of tequila in my left hand a box of tissues in my right, preparing for the tears to start flowing. 
I was hoping that the pulls from the tequila bottle would, ultimately, quell my sadness and send me into a state of blacked-out-ness, free of all horrible memories of the game. Yeah, I just hyphenated "blacked-out-ness." I'm pretty sure that isn't even close to being correct, but you get the point that I'm trying to make. 
*Hope you enjoyed the above story! Sorry to say, none of it is true. Well, except the flashbacks to choking against the Red Sox in Boston.
That definitely happened.
But no, I wasn't clutching a bottle of tequila while curled up in a ball...or was I?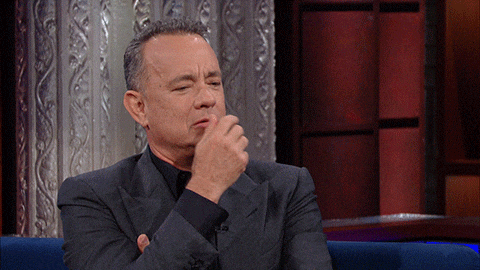 (I wasn't)
I'll go into more detail about the 9th inning a little later. For now, let's talk about the earlier game action!
JA "Peanut Butter" Happ, himself, continued his streak of being consistent, dependable, and getting the job done. He's not even just "peanut butter." 
Which American car company always promotes being dependable and reliable? I think it might be Ford?...Or Chevy? Ah, doesn't matter!
Whether he's peanut butter, Ford, or Chevy, or whatever other random and dumb nickname I conjure up, JA Happ is one thing: gooood.
6 IP, 4 hits, 1 run, 0 ER, 3 walks, 6 Ks. 0 EARNED RUNS. So, basically a shutout - right? 
Yes. In my book, this counts. The only run given up on his watch was on a sac fly. And that runner would have never gotten to third, if not for a classic passed ball by Gary... 
Here's a little stat on our boy, JA.
J.A. Happ's three September starts:

18.0 innings pitched
1 earned run

— Coley Harvey (@ColeyHarvey) September 19, 2018
 f we fucked up this game, by not scoring any runs, after Happ gave us this amazing start, I was fully prepared to go body check a DJ. For real this time. For real, for real.
And BELIEVE ME, things were looking pretty damn bleak for a while. Our only base hits during the first 6 innings were a Hicks single in the 2nd and a Gleyber double in the 6th.
In other words: We were getting absolutely murked by former Yankee, Nathan Eovaldi. I know this guy played on the Rays earlier in the year, but doesn't it feel like we've seen him in EVERY series that we've played against these team two teams? 
I feel like every single time I've watched a Yankees/Rays or Yankees/Sox series in 2018, Eovaldi has been out there, with his shitty beard hair and his awesome pitching skills. 
(After a quick Google search, I have discovered that Eovaldi DID NOT pitch against us in every Rays or Red Sox series...But it was close..I'm going to hold onto this take though. Nobody reads these parentheses anyways)
Alex Cora made a questionable move in the 7th, pulling our old pal Nate at 83 pitches. Was it a boneheaded move? Maybe...
We're we going to capitalize on it? FUCK, YEAH.
AKA: Boneheaded move!!
After Hicks and Gary walks, Neil "He doesn't always walk, sometimes he likes to Disco" Walker came up to swing his shillelagh (I paraphrased a Major League quote, if any of you were really confused. The announcer says something about Willie Mays Hayes swinging his shillelagh at the plate).
Anyways, back to Neil. 2 men on. 1 out. 
BOOM. 
Neil Walker, SEE YA!

The Yankees take a 3-1 lead over the Red Sox in the 7th!

(via @MLB) pic.twitter.com/Qcqt2JQsOB

— FOX Sports: MLB (@MLBONFOX) September 19, 2018
NEIL WALKER!! 3 RUN HOMER!!
3-RUN GO-AHEAD SECOND-DECK DISCCOOOOOO pic.twitter.com/EmiSwW0qUn

— Jomboy (@Jomboy_) September 19, 2018
D-I-S-C-O! DISCO NEIL!
Unbelievable. Un-fucking-believable! What a clutch shot by Neil!
A lot of guys, including me slightly, were clamoring for Boone to pinch hit with Luke. He is #MYfirstbaseman, after all. But credit to Boonie for sticking with his guy. It turned out to be right! Which is pretty shocking for Aaron Boone sometimes.
So we now had a 3-1 lead. I forgot to mention Chaddy's shutout 7th inning after Happ's day was done. Well, that happened.
DRob came in with the 2 run lead and took care of his half inning. 
And NOW, we get to the fucking 9th.
Zach Britton on the bump....buckle your seatbelts.
After getting the first batter out on a K, he walked the second guy. Okay...should be no problem right? Inning ending double play, let's get it!
Ground ball to Miggy? Should take care of business.
NOPE.
Gleyber totally misses Miggy's throw and the ball trickles into the outfield.
Everybody safe. Fuck. While this error was charged to Gleyber, it seems like Andújar can never have an easy 9th inning against Boston.
No problem, though! We can get the double play on another grounder!
Oh, a little grounder to Zach? That should take care of it!
NOPE.
Britton throws a HORRIBLE ball to Gleyber and another ball goes sailing into the outfield.
You have to be fucking kidding me. I was throwing a mini temper tantrum in my apartment, trying to keep things together, but was prepared to totally lose my shit if we blew this game.
The writing felt like it was on the wall...we've seen this before...
THANKFULLY, not tonight! Well, "not yesterday" (I'm writing this on Wednesday, get it?)
Another grounder back to Britton - and this time, he throws it perfectly to Gleyber, who fires it to Neil for the game-ending DOUBLE PLAY! 
WE WIN!
Jesus...it's never easy for us, is it? Nope. Never is.
3-2 win. And we kept Boston from celebrating on our field. Oh yeah, if they win in the next 2 games, they clinch the divison and get to celebrate in the Bronx.
FUCK THAT.
We have to sweeeeep! Okay, okay, I'm asking for a lot. But it could happen!
I will be in attendance tonight, ladies and gents. I'm going with one of my closest childhood friends, who also happens to be a die-hard Red Sox fan.
If they win tonight, sitting next to him as the Red Sox celebrate will SUCK.
Wish me luck. 
Let's get this win!
LET'S GO YANKS
Follow me on Twitter @JohnFerraro