Great game. Great game all around. We had a nice win. We hit a lot homers. I had a nice IPA buzz on for the majority of the game.
Perfect night for some Yankee baseball pic.twitter.com/CO9E5hmzTf

— Johnny Pinstripes (@JohnFerraro_) August 9, 2018 
I tried bacon on a stick for the first time - only 6 bucks at the Stadium...I thought it would be ALOT more.
Good day all around!
And, I didn't catch JA Happ's "hand, foot, and mouth disease" from the stands!...hopefully.
All in all though, in his second Yankee start, Happ was solid again. Not as solid as his first appearnce, but still pretty respectable. We'll call it "semi-solid."
JA Happ was semi-solid in his 2nd start for the Yankees. Boom. Print it. 
6 IP, 4 hits, 3 ER, 1 walk, 9 Ks. NINE. The man was dealing out there, no question about it.
It was also Happ's 12th win of the season...so far, post-deadline, Cashman is looking pretty damn smart. Pretty damn magical. Lynn and Happ? Yes please, keep it up you two.
Happ's 3 runs were due to a solo shot and a 2 run double...
In classic fashion, let's run through the relief pitchers before talking about our runs! If I had a dollar for every time I've said a phrase like that, since writing for Talkin' Yanks, I'd have around 60 dollars. Maybe a little more. Maybe 69. Nice. 
D-Rob, Dellin, and Chappie, the classic 7-8-9 that we all know and love, took care of business after JA. The only hit given up was by D-Rob. Dellin looked good. And Chappie walked 2 guys, in Classic Chappie fashion, but no serious fuck-ups like the one in Boston. 
Ooph. Just had a traumatic flashback to that...
But Chappie hung tough, got a fielder's choice ground out, and then struck out the next two batters.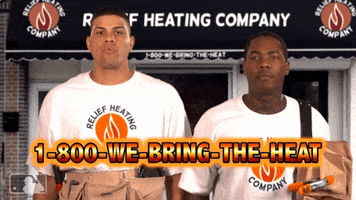 Easy peasy. 
(Why the hell did I just say "easy peasy"? Fuck it. I'm just going to run with it).
Offense, offense, OFFENSE!
And what was on the menu last night?! Homers. Lots and lots of homers.
HICKSY got it going! 2 run shot
Aaron Hicks.

A 💣 and a bat flip 👀

That's his 20th homer of the year.#YANKSonYES LIVE stream:https://t.co/Wxh0TjRXT4 pic.twitter.com/hOiV86TJqX

— YES Network (@YESNetwork) August 9, 2018
Oh, and here's my own filming of Hicksy, post home run. Wow, I'm throwing TONS of tweets into this blog. Sue me.
Touch em all, Aaron Hicks! pic.twitter.com/pw158WcFvL

— Talkin' Yanks (@TalkinYanks) August 9, 2018
Then, MIGGY ANDÚJAR. 2 run shot
RT if Miguel Andújar has your vote for 2018 A.L. Rookie of the Year ☑️ pic.twitter.com/2EADPGtGbT

— YES Network (@YESNetwork) August 10, 2018
(If you didn't know by now, he continues to DÚ it...)
Then, NEIL WALKER. Huh?! Solo shot! BACK TO BACK WITH MIGGY.
I KEEP TELLING EVERYONE: I WILL BE NAMING MY FIRST BORN AFTER NEIL WALKER! DISCO YABO! #YANKEES pic.twitter.com/RXW9DSoKyE

— Max Wildstein (@MaxWildstein) August 10, 2018
 (If you didn't know by now, he doesn't always WALK...)
After that, The Terminator, himself.
This is what the hardest-hit homer ever measured by @statcast looks like (121.7 mph) 👀pic.twitter.com/4bgti3RiXT

— YES Network (@YESNetwork) August 10, 2018
GIANCARLOOOOOO. The hardest hit home run, ever?!
I'm usually not a statcast guy, but when it is a stat that is making our team look good, I'm all for it. Wow, G. You are a monster.
With Judge out, this guy has been on an absolute tear. 
And the last homer of the game?
#Yankees are now just 4 games shy of the #MLB record for multi-homer games after Neil Walker gives them their 20th of the season. pic.twitter.com/6zKZTd1vCI

— YES Network (@YESNetwork) August 10, 2018
NEIL. AGAIN. HOW?!?!?!?!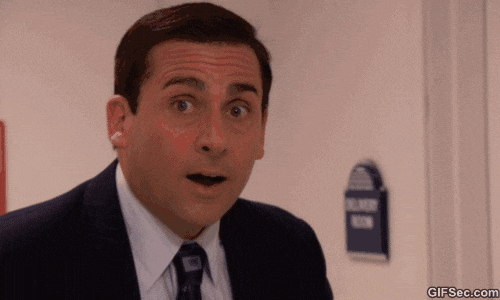 Thanks, Michael.
A 2 home run day for Neil fuckin Walker. What world are we living in? It's a world I'm starting to really like!!
Neil just hit his second homer of the game and I have to wonder if I'm the good luck charm

— Johnny Pinstripes (@JohnFerraro_) August 10, 2018
Was I Neil's good luck charm? I, very well, could have been. No need to thank me, guys. I do it for all of you - the fans. You're welcome.
But I'm no hero. Unless you want to call me one. I'll allow it.
Remember, kids: Not all heroes wear capes. 
And that, finally, concluded our scoring. What a game. 
It was also the PERFECT night to be out at the ball field...literally was the perfect summer temperature. Not too hot out. Nice and breezy.
Kicking back in some pretty solid seats, right up on the first baseline into right field, life was good.
NOW, let's keep these good vibes going. Let's keep beating up on shitty teams. Game 2 vs the Rangers starts in about 2 hours. 
We gained a game against the Red Sox last night - LET'S DO IT AGAIN
LET'S GO YANKS
Follow me on Twitter @JohnFerraro
P.S. I chose this cover photo, instead of one of the guys hitting homers, because it is just too damn funny. 
It looks like Chappie and Didi are trying to have a nice little conversation, and then annoying old Austin Romine saunters up like "hey guys, whatcha talking about? What are you guys doing after the game? Are you going to a party? Can I come too?"
And all they wanna say is "leave us the fuck alone, Austin, you're such a nerd!" That's why they are definitely speaking in Spanish! So they can talk shit RIGHT in front of Romine's face! Poor Ro-Ro
That is all. Have a good night, guys.