Sigh.
Well, that game sure wasn't fun. But you know that by now. You probably watched it...
If you didn't, didn't you see the title of this blog? Didn't you see me say it again in the paragraph above? Didn't you see my "sigh" in italics?
Note: Whenever somebody puts something in italics, you know things are serious.
Wait. Here's a nice sighing Drake gif, just to fully drive home the point about how frustrating Wednesday's loss was: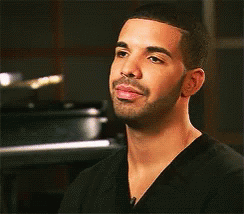 You're welcome.
Now, as I usually do, let's run through this disappointing game really quickly, put it in the fast, and focus on Baltimore tonight.
9-3 loss. Fuck.
We jumped out to an 2-0 lead thanks to a RBI double by Neil and then a sac fly from him later on. He doesn't always walk, in case you didn't know by now. Man, Neil has been GOOD.
Before completing melting down in the 6th, Lance Lynn was actually playing some pretty solid baseball. More than solid. He was pitching a damn shutout.
Now, I know the argument can be made that Boone should have pulled him after the 5th. But, hindsight is 20/20...yes, I'm defending Aaron Boone for once, which I really do not do too often.
He could have, conceivably, pulled him from the game, but the fucking no-DH rule in the NL was really screwing us over. Boone was hoping and praying that Lynn would get through the 6th, no problem, and then his day would have been done - because he was up to bat next inning.
BUT, if Boone pulled him to start the 6th, he would have ultimately lost whatever reliever he decided to throw in there...because, once again, the 9th batter would have been up next inning.
Now, ironically, this situation came back to fuck us anyways. After giving up a RBI infield single, a 3 run homer, and a RBI double, Boone was forced to take out Lynn, put in Tommy K, who was then replaced when we came up to bat. Well, that sucked. Being forced into the very situation he was trying to avoid.
Lynn's final statline was:
5.1 IP, 9 hits, 5 ER, 1 walk, 6 Ks. Really tough performance for a guy who was DEALING early on.
In a very odd move, down by 2 (thanks to a RBI single by Giancarlo), Boone decided to put in rookie Chance Adams. Only making his second appearance. And this is guy who is not a relief pitcher..

HUH?!
I don't know what the fuck Boone was thinking in this situation. Was he conceding the game? Does he think the division is lost, so he is going to rest our guys for the Wild Card Game? 
Honestly, I have no fucking idea. 
But, Chance gave up 3 ER and the score remained the same. 9-3
How the FUCK do we lose this badly to the goddamn Marlins?
Absolutely unreal. Oh well.
Let's put it behind us.
Tonight we start a 4 game set against the Orioles. In Baltimore. I'm sick and tired of having trouble against shitty teams. The Baltimore Orioles are one of those teams we've struggled against.
Can we please turn that around this weekend?! We have a 4 game set, including a day-night doubleheader. 
Let's win this fucking series. If we can't get the sweep, let's win it 3-1.
Let's win tonight, split tomorrow, and finish strong on Sunday. That sounds pretty reasonable right?
OKAY! TIME TO DO IT.
LET'S GO YANKS
Follow me on Twitter @JohnFerraro