SHEESH.
What a bizarre game. Going into the 9th tied 1-1, we all had no idea what we were going to witness going forward.
Talk about a wide range of emotions: personally, I was scared and depressed when the Marlins had the bases loaded TWICE, I was angry and wanted to freak the fuck out on Boone for some questionable pitching changes, wanted to cry when Chappie left the game, and did a nice little happy dance with beer in hand when we finally got the dub.
That's what I call a rollercoaster. 
But, let's shift back to early in the game.
Tanaka was GREAT through his 6 innings of work.
6 IP, 4 hits, 1 ER, 1 walk, 4 Ks.
His lone mistake was a solo homer in the 5th - in reality, we should have been up by like 15 or 20 runs against the fucking Marlins. Masa should have been in line for the win when he exited the game.
Unfortunately, we also had to say goodbye to Tanaka a lot earlier than if this was a normal American League-DH game. At 82 pitches, Boone made the necessary move of pulling Tanaka, so that we could get another bat in the lineup. 
A 1-1 game in the 7th is one of the major times when the NL having no DH really pisses me off. Some baseball "purists" think this is what makes the game great - having to strategize which pitchers to sub in at what time, coinciding with the batters on your bench.
These aren't purists to me...in my opinion they're wackjobs. No disrespect, I'm just kidding!
But I really do hate having to deal with a pitcher batting. Remember, we lost Masa to a DL stint earlier in the year, thanks to a very similar situation. 
FUCK THAT.
Make the Designated Hitter a rule for all of the MLB. Okay, that concludes my DH rant...
Anyways, Tanaka's day was done after the 6th. We scored our first run on a Neil Walker single in the 4th, but the homer that Tanaka gave up forced him to exit with a no-decision. 
Britton and Dellin pitched shutout 7th and 8th innings, respectively, as our bats were quiet as hell.
They were more quiet than Marlins Park, on any other day, besides when the Yankees are in town.
Seriously, nobody shows up to that stadium usually. Yankees fans were clearly the majority last night. 
The lack of a home presence didn't really seem to affect the Fish, though, as they threatened in the 9th. Andddd, here is the time where I began to get scared. Real scared. 
Chad Green was called upon to pitch the night, with Boone clearly wanting to save Chappie for a save situation...but we might not get to a save situation, Aaron!
Green proceeded to walk his first batter, then give up a single that moved the runner to third. 
SCARED.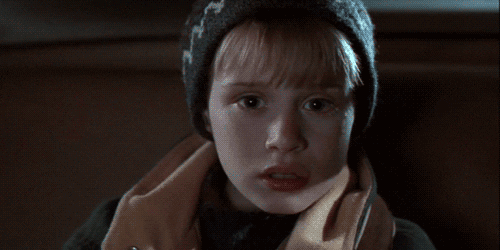 After striking out one, Chaddy elected to intentionally walk our old buddy, Starlin. Bases loaded. One out. Bottom of the 9th.
We're we really going to lose to the goddamn Marlins on a walkoff?
NOPE!!
While it was looking bleak as fuck, Chaddy Boy struck out the next batter and got the third out off a fielder's choice grounder! 
CHAD WITH THE HOUDINI MOVE. Taking a page out of DRob's book!
Escaping a fate like this, I was fully confident in us getting the win now. But unfortunately, my confidence was not correct.
While shutting the Marlins down in their half of the 10th, we were equally as powerless in the 10th and 11th. Fuck.
And here comes more fear, sweating, and depression.
Boone decided to make the SUPER questionable move of putting in AJ Cole. Now we later learned that DRob wasn't an option, but I'm of the mindset that when you're in a must-win game, you go with your best pitcher. AKA Chappie. Even in a tie. The Red Sox lost, we needed to win!
Or, you at least go with Tommy K. Boone clearly felt that Cole was a better option than Tommy. 
AJ fuckin Cole proceeded to walk the first batter, then give up a single that moved him to third...sound familiar?
He tried going after Starlin, but when he fell behind in the count, he intentionally walked him.
Soooo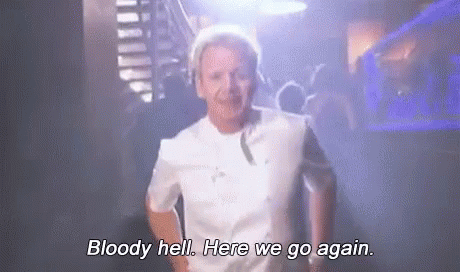 This time, the bases loaded with NO OUTS. I'm going to be honest, I thought it was pretty much over at this point. I had some hope, but only a little.
My dad, on the other hand, was texting me from Flordia, saying that it was 100% over. Have a little faith, pops!
Don't you know that AJ Cole is also Houdini?!
Somehow, some way, Cole forced a grounder that got the lead runner out at home, struck out the following batter (even though he doesn't throw Ks), and got the last guy to pop out to Miggy!
WE DID IT AGAIN. HOLY SHIT.
Two times, the scrub Marlins had bases loaded, with a chance to walk off it, and we stopped 'em!
Jeeez. I can only imagine what their win probability must have looked like in both those instances. Probably was higher than Snoop Dogg on a casual Sunday...I was going to say 4/20, but that was too obvious.
Gotta keep you guys on your toes. 
Besides, Snoop smokes every day.
NOW, it was time to finally take the lead. Higashioka got the rally started, no surprise there...
That's just what Higgy does.
Gardy walked, G struck out (damnit, G), and Hicks got hit on the elbow!
BASES LOADED FOR US NOW.
And Miggy Andújar at the plate. Similar to what I tweeted earlier in the night, did you ever think we'd feel this confident about a rookie in April? Tie game, 11th inning? Give me, Miggy!
And he delivered with a nice, simple SAC FLY. Joez is right: it's underrated!
The sac fly issss!!! Underrated get ur tees in the next tweet #nyy #yankees #nyyankees #NYYvsMIA #PinstripePride pic.twitter.com/HG1XzF2Ipt

— JoezMcfly🇩🇴 (@JoezMcfLy) August 22, 2018
Now, it was time for Chappie to close things out.
Nice and easy now Chappie. Please don't give me a heart attack

— Johnny Pinstripes (@JohnFerraro_) August 22, 2018 
Damn, my tweet didn't age too well. 
CHAPPIE HAD TO LEAVE THE GAME AFTER 6 PITCHES.
Fuck.
It was obvious that his knee flared up again. That became apparent when he motioned to the bench himself, to be taken out. Chappie is a competitor. If he is asking to leave the game, you know it's serious.
Shit, this game refused to be easy for us.
Now, it was time to call upon last year's bullpen favorite and this year's back-and-forth traveler from beautiful Scranton, PA.
Tommy "Always the Fired Up Guy" Kahnle. Tommy K as I like to call him.
It was his time to shine! 
Good news for us, because my boy Tommy K LOVES the sunshine. He is out there tanning all day every day. Okay, I don't even know what I'm saying...
BUT, after the Chappie walk, Tommy retired his first two batters before Kyle "Laser for an Arm" Higashioka was able to nail the runner trying to steal 2nd.
AND THAT'S THE BALLGAME.
What a bizarre and stressful game. Hopefully Chappie isn't gone for too long, and it isn't ideal having to take 12 innings to beat the lowly Marlins. But the Red Sox lost, so I will take it!
Gained a game!
Now let's sweep them tonight! LET'S FINISH THIS OUT.
LET'S GO YANKS
Follow me on Twitter @JohnFerraro  
P.S. It looks like my favorite player of all time's wife was NOT happy about staying at an extra inning game. 
CONFIRMED: Derek's wife is NOT happy to be staying at a 12 inning game pic.twitter.com/oZuu641vUh

— Johnny Pinstripes (@JohnFerraro_) August 22, 2018
I've seen that face before. Every girl that I've ever brought to a sporting event has made that EXACT same face at some point in the night. 
Ahhh, brings back memories