Wow. This game had me extremely depressed at the start. Seeing as it was a Friday night, coupled with the Yankees losing by 4 runs, I thought this was going to be one of those depressing alcohol nights of sadness.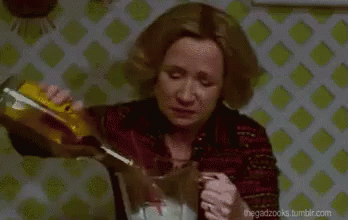 On the one hand, drinking 10+ beers can be a lot of fun, under the right circumstances. Tailgating at a UF football game back in the good old days of 2013-2017? Now, THAT is the time to consume beers on beers.
But a Yankees loss? That is just sad...the beers taste worse, the game looks bleak - next thing you know you end up losing your phone in the middle of Manhattan and you're falling asleep on the floor. That's a true story [partially], I'll tell you when I know you better.
Anyways, with Lance Lynn on the mound, everyone pretty much assumed that our newfound ace would continue to deal. Man, we're we wrong. Or, at least, I was.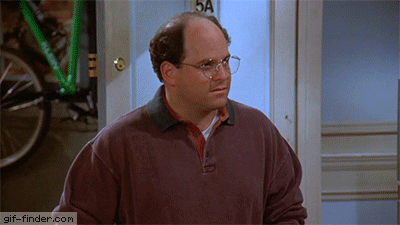 In the first 15 minutes of this damn game, Lance proceeded to walk 3 guys, give up 3 singles that resulted in runs, and BOOM. It was 4-0 Toronto. 
WHAT THE FUCK?
So much for Lynn-sanity, eh?
This is the part of the story where I would normally go into a depressing rant, but I remember that I already covered it above. Good for you guys that you don't have to hear it again. 
Luckily, this rare barrage of offense from the Jays came in the first inning. Plenty of time for us to comeback!
Was I optimistic? Not right away, I'll admit it.
Thankfully, I was wrong. And the boys wasted no time with the comeback!
After two outs by Gardy and Giancarlo, Hicksy walked, setting up a BIG RBI triple for Sir Didi! Miggy "Sorry, Gleyber, you're not Rookie of the Year" Andújar continued his favorite pastime of mashing extra base hits, notching a double and scoring Didi!
4-2. Uh oh. Time for the Blue Jays to start getting nervous...
Good news for Lance - he was able to retire the Blue Jays in short order in the 2nd, 3rd, and 4th.
And after a Gleyber double and a Greg walk, Neil Walker swaggered to the plate. And yes, he swaggered. We all know that Neil is the definition of swag.
Because he can do this... 
LIKE I KEEP SAYING: I AM NAMING MY FIRST BORN AFTER NEIL WALKER, AS WALKER HITS 3-RUN HR! #YANKEES pic.twitter.com/wOoReQjH4r

— Max Wildstein (@MaxWildstein) August 18, 2018
NEILLLLL!!! HE DOESN'T ALWAYS WALK!
Now he hits 3 run dingers to give us a big lead! That's what I'm talking about, Neil. That is what a veteran does. What a hit.
HOWEVER, after the big knock by Neil, Lance, unfortunately, gave up his 5th run of the night, before getting pulled for Chad Green.
His final stat line was:
4 IP, 6 hits, 5 ER, 3 walks, 5 Ks. Bad start, but it could have been A LOT worse.
Settling down for innings 2-4 allowed our bats to get going. It's too bad he couldn't complete the 5th inning - no matter though! Chad Green was looking good.
2 shut out innings and only giving up 1 hit. There we go, Chaddy.
During his dominant two innings, we were able to push our 6th run across the board. Hicksy walked for the 2nd time in the game, Miggy had a nice hit (for the 2nd time in the game), and Gleyber got the RBI with a fielder's choice!
D-Rob came in for the 7th and also dominated, retiring the top of the Jays lineup 1-2-3.
In the 7th, we got a little padding to the lead thanks to our friendly neighborhood Terminator:
GIANCARLOOOOOOO
Like that?

Yeah basically like that. pic.twitter.com/felP2Zr9DI

— Jomboy (@Jomboy_) August 18, 2018
What a goddamn moonshot. 7-5.
After G's blast, with only one out in the 7th, the rain gods decided to smile down upon us and end the game early. The only negative is that our boys had to sit and watch the rain fall for a while...
Real stimulating stuff. Seriously, the amount of rain delays/rainouts that we have had to deal with this year has been insane.
Think about the old guys! You make guys like Gardy, CC, Neil, and now Happ sit and watch rain?! Their joints are hurting! 
They should either be out there playing or sitting in a cold tub contemplating the bad choices made throughout their lives - not watching rain fall!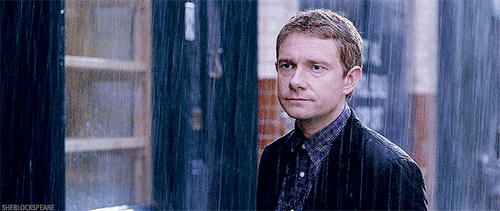 (Yes, I know CC is on the DL and Happ wasn't pitching, but I was trying to name old guys and this is the new Yankees we're talking about here! We don't have too many old guys.)
After the umps waited for almost an hour and a half, they finally called the game.
7-5 win in only 7 innings!
Short and sweet....the actual game length, not the stupid rain delay. But a win is a win! 
I'll take it. AND, a huge comeback! Think about it - we didn't even need the full game to comeback in this one. Talk about efficiency. 
Stay tuned for the Game 2 recap, coming up soon!
Follow me on Twitter @JohnFerraro