Losing is not fun. But you already knew that...
It's depressing and frustrating and it makes me want to punch things. A lot of things. 
In recent years, our boys haven't had very good luck when journeying to the West Coast of our country. 
Why is this? Well, there could be numerous possibilities, honestly. Let's think.
Whenever I've flown to California before, I usually get way too hyped by listening to a lot of West Coast rappers, namely 2Pac, Snoop Dogg, and NWA. 
Now, don't get me wrong. This music is AWESOME. But, contrary to popular belief, it is actually possible to get too hyped up from music. This can actually cause you to over-shoot your maximum hype levels. 
In other words, if you find yourself in a circumstance where you get too hyped, your skills will short circuit and you won't perform correctly. One time, I tried listening to 2Pac before a workout and I forgot how to properly hold a dumbbell - ended up dropping it right on my foot...see my point?
My guess is that our guys were bumping this music a little too much on the plane ride to Oakland. We all know that DJ Aaron Judge loves playing some good tunes. But unfortunately, it appears that our guy might have counteracted the team's abilities during yesterday's game. 
Another possible theory? The team ate WAY too much In N Out. I was shocked to learn that eating too much In N Out is actually a realistic occurrence. Who would've thought?
Too many burgers and fries = bad baseball.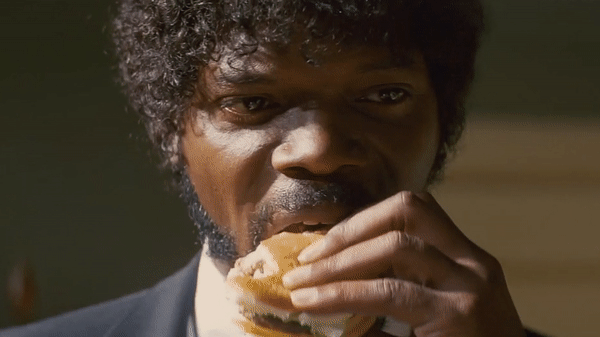 It's simple #Sabermetrics.
Music and food. Those are the most likely scenarios for our 6-3 Labor Day loss. I cannot think of any other possibility...
The time change? Nahhh, that's crazy talk. There's no way that could be it! (kidding, it honestly could be it)
However you want to look at it, yesterday's game was quite unfortunate. I was sitting on my couch, all excited to watch some Labor Day Baseball, and I spent the rest of the day in a bad mood.
The day started off well! Cutch got the first base hit of his Yankees career and proceeded to make it all the way to third after a stolen base and a throwing error.
A sac fly by Hicksy gave us a 1-0 lead and I had no goddman worries. I just assumed that the team had listened to the perfect amount of rap music. But damn, I was wrong.
Hometown boy CC was not prepared to dazzle in his return to the Bay Area. Honestly, he looked pretty damn bad.
3.1 IP, 7 hits, 5 runs, 4 ER, 2 walks 4 Ks.
He gave up 3 of those frustrating runs in the first, after proceeding to load the bases real quick. A RBI single, a walked-in run, and a error by Andújar and boom - down 3-1. 
We tried to claw our way back though, thanks to MY FIRST BASEMAN, and hopefully yours too, Luke "Mr. Relevant" Voit.
HOME RUN: Luke Voit crushes the ball to tie the game at 3.#YANKSonYES live stream: https://t.co/keGrWGzXFx pic.twitter.com/9xSyHyqcGl

— YES Network (@YESNetwork) September 3, 2018
SHEESH. This man has been straight up mashing baseballs. That's the 6th home run of his brief, but very, very fun, Yankees career. 
With Voit tying this contest up, I was feeling pretty good about our chances. But, like I said before, CC was more off than a lightswitch at 3 in the morning.
HAH. Get it? Because most people are asleep at 3 AM? So their lightswitch would be off?
DISCLAIMER *I hope you enjoyed this sarcastically bad joke, written on purpose in the vein of Darren Rovell or Mike Greenberg* DISCLAIMER
BUT, back to baseball. CC responded to Voit's dinger by giving up a RBI double in the next half inning. He was eventually pulled for AJ Cole, who let up a RBI single that scored one of CC's runners, and then gave up a solo homer, himself, later in the game...
Why the FUCK did Boone call upon AJ Cole? I mean, you've got to be kidding me. I have a love/hate relationship with Boone, but sometimes, his choices just really boggle my mind. 
Granted, we ended up not scoring again, anyways. But still, going with AJ Cole in a 1 run game? That is NOT going to inspire the offense, I'll tell you that much. 
We have a great bullpen, Aaron. USE IT. With that being said, after the damage was done, Chaddy Green pitched a solid inning, followed by two AWESOME innings by Johnny Lasanga!
He's back! Love me some Lasagna. He pitched 2 shutout innings, striking out 4 guys for the 6 outs.
More of him Boone and less Cole. Get it? Good. 
6-3 loss. Very annoying defeat. 
I really hope that we bounce back tonight. JA "Jay" Happ is on the bump, looking to respond from his first bad since joining our ball club. 
We need a win JA. LET'S GET IT.
LET'S GO YANKS
Follow me on Twitter @JohnFerraro