I have no words. Literally.
Okay, not literally...
I'm a world-class blog boy - I can always conjure up a pretty decent blog. Even when I'm disgusted and frustrated by the events I am covering.
And last night definitely falls under that category.
Holy shit.
What the FUCK was that game last night???
I don't even know where to begin. 
I was in the Bronx yesterday, watching the game from Stan's. For those who aren't familar, Stan's is a bar across the street from Yankee Stadium, known for being the greatest Yankee bar in the world. Anyone who disagrees...you are wrong.
The place gets ROWDY. Unfortunately, there wasn't much to get happy-rowdy about last night, so I will digress...
Being a recent college grad, while making ends meet at a 9 to 5, I didn't want to plunk down the almost 200 that it would have cost me to see the game live.
So, I thought the next best thing would be to make the journey up from Manhattan and watch the game at the best bar around. 
And all of us fans were presented with an absolute shit show of a game.
God damnit. 
We lost 16-1. 16 TO FUCKING 1.
IN THE PLAYOFFS.
I'm not going to get into all the conspiracy theories that have stared popping up today, about Sevy and Gary potentially not knowing the start time of the game. 
My fellow TY writer, Bob, took care of that in a recent blog post. You should check it out.
The only thing I will say is that Sevy "appeared" to be unaware that the game was starting at 7:40. BECAUSE, he didn't start throwing in the bullpen until very, very, very, very, very (have I said "very" enough) close to game time. 
"...first pitch is at 7:40?"

Head nod.

Look at the clock. "It's 7:30"

He didnt do long toss. we were wondering were he was at the time. This whole situation stinks. pic.twitter.com/bo09Jt88Ds

— Jomboy (@Jomboy_) October 9, 2018
I mean, seriously, look at that. 
Regardless, Sevy was off. No getting around it. But, the damage wasn't horrible...
He gave up a RBI single in the 2nd, as well as a sac fly and fielder's choice in the 3rd. Not too bad, in all honesty. 
Too bad our offense wasn't doing shit, but I'll get to that later. 3 runs should have been no problem for our team.
And after that third inning, it was pretty apparent to everyone that Sevy's day should have been done. Turn the game over to the bullpen and let's attempt the comeback.
HOWEVER (nope, not the Stephen A. voice today - I'm too pissed. But if you still imagine his voice, that's your call...), Boone decided to throw Sevy out there for the 4th inning...
Boone, what the fuck were you thinking? This was such a dumb call. All of our praise for Boone, after the way he called the Wild Card game, evaporated immediately. 
Sevy immediately gave up 2 singles and a walk, before Boone decided to finally take him out of the game. But the damage was done...well, not literally, yet. But the writing was on the wall, so to speak. 
And, in other bizarre move, clueless Aaron decides to throw Lance Lynn out to the wolves. 
Boone decided to call upon Lynn, not a strikeout pitcher, while Chad Green was waiting in the wings. Our boy Chaddy, in addition to being MUCH more of a strikeout pitcher than Lynn, is also very experienced at coming in with inherited runners. 
However, for some incredibly stupid reason, Boone went with Lynn. And, of course, it screwed us over...
Lynn proceeded to immediately walk in Betts, before giving up a 3 run, bases clearing, double to Benitendi. 7-0 Boston. In Yankee Stadium.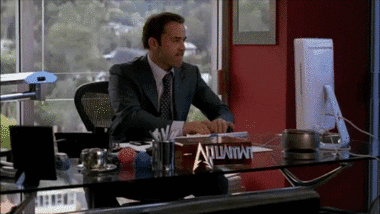 And now, with the game seemingly out of reach, Boone decided to flash back into reality and say "Aw, gosh dangit. I guess I should have put Chad in there after Sevy. I'll just throw him out there now! Because I'm a smart manager! Hehe"
No you aren't, Aaron. No you are not...
Chad ended up giving up 1 earned run, the others being credited to Lynn. 
The Sox had scored 7 runs in that fucking 4th inning.
Oh, and Sevy's stat line finished as so: 
3 IP, 7 hits, 6 ER, 2 walks, 2 Ks
In the moment, I was still holding onto hope of a comeback - but, I'm writing this the next day. With a much clearer mind, I realize that the air was already taken out of us. 
The bats were dead in the water.
Okay, I'm throwing in way too many random phrases. I'll chill with those. 
As for the rest of the pitchers, Holder also gave up an earned run, Tarpley gave up 3, and Romine gave up 2 - wait, what? 
Yes, you read that correctly. 
They threw the best backup catcher in baseball onto the mound to, seemingly, preserve the bullpen for Game 4. Romine gave up a 2 run homer but, again...who cares?
(As a baseball writer, I feel the need to casually mention the fact that Brock Holt hit for the cycle. But I shall just gloss over it...)
Our lone came way back in the 4th, thanks to a Didi fielder's choice.
16-1. 
Obviously, 16 runs is basically an insurmountable comeback. But our bats need to do more. That was a joke last night. After a great offensive display on Saturday, they didn't do shit at home...
That is how we decided to perform in our first Yankees-Red Sox playoff game in the new Yankee Stadium.
Well, I'm trying to not sound more depressed and dejected than I already am.
But tonight - this is it. *Prepare for a couple for clichés*
Win or Go Home. Do or Die.
If we win, we force Game 5 back in Boston. If we lose, this rollercoaster of a season is done-so.
And we're calling upon our longest tenured pitcher, as well as one of our leaders, to save us.
Good old, Carsten Charles. 
Let's get this win, boys, and force the final game. Anything can happen back at Fenway.
LET'S GET IT
LET'S GO YANKS
Follow me on Twitter @JohnFerraro