OKAY!
Now that is what I call a dub! 
Coming off that super frustrating loss on Friday night, our squad rebounded in a big way. Instead of wallowing in sadness and alcohol (which I might have done, but I'm not admitting to anything), how did they respond?
By KICKING the shit out of Boston on Saturday night!
It all started off, right away, when Mr. Aaron Judge decided to launch a goddamn moonshot into the stratosphere.  
#ALLRISE - Aaron Judge with a titanic blast to give the #Yankees a quick 1-0 lead!

📷: @TBSNetwork pic.twitter.com/kJTXNTKtUP

— YES Network (@YESNetwork) October 7, 2018
WHAT A GUY, WHAT A GUY
Three playoff games for the Yankees? Three Aaron Judge dingers.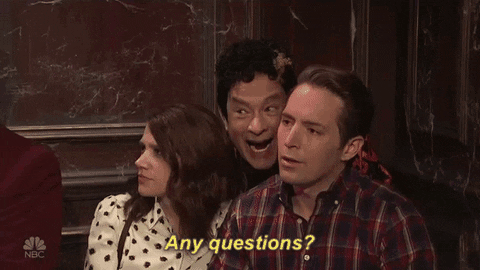 Any questions is right. Thanks, David S. Pumpkins!
(If I wasn't me, I would congratulate the usage of a perfect Halloween gif in October. But, I posted this gif myself...so, complimenting myself would be a little arrogant, no? Okay, just checking. Carry on)
HAHAHA and it was against David Price!
DAVID PRICE SUCKS.
I really cannot believe that Alex Cora decided to trot this scrub out against us. Hey Alex, you know we destroy him, right?
Bad, bad move. But, it benefited us..so..thanks!
UNLEASH THE KRAKEN! Sanchez makes it 2-0 #Yankees in #ALDS Game 2! pic.twitter.com/c3eEPXN5NA

— YES Network (@YESNetwork) October 7, 2018
In the 2nd, Teddy Bear Gar decided to join his good buddy Aaron with a nice solo shot! 
LET'S GO GARY!
Oh, and here are some fun-filled David Price stats
Gary Sanchez has 7 hits vs David Price. 6 of the 7 are Home Runs.

— Katie Sharp (@ktsharp) October 7, 2018
David Price vs Yankees This Season:

17.1 IP
23 Runs
24 Hits
11 HR
11 BB

— Katie Sharp (@ktsharp) October 7, 2018
David Price Career as Starter in Postseason:

10 starts
59.2 IP
6.03 ERA
13 HR
0 wins https://t.co/zxibza3E1u

— Katie Sharp (@ktsharp) October 7, 2018
What a scrub. 
For good measure, Cutch added a RBI single at the tail end of the 2nd, knocking Price out of the game. That's a shame.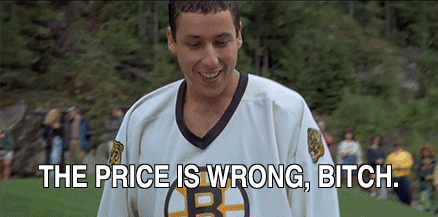 So wrong.
While all this was going on, it was #TanakaSaturday in Boston, because Masahiro was pitching a gem of a game. His lone run came off a Xander Boegarts solo shot - but, other than that, he was pretty damn good:
5 IP, 3 hits, 1 ER, 1 walk, 4 Ks. 
The argument could be made that he was pulled a tad early, but I understand Boone's thought process...I think. You really never know with Boonie.
But we have such a dominant bullpen - might as well use it. 
Dellin came in for the 6th and 7th innings, only surrendering a RBI double to Ian Kinsler (the final run of the night for Boston). 
Britton and Chappie finished things off in the 8th and 9th, respectively.
BUT, let's get back to GARY!
When the score was still 3-1, our good old teddy bear of a catcher strutted to the plate with Judge and Stanton on base.
And what'd he do?
This.
Buy me some peanuts and Kraken Jacks, they won't be able to throw this one back...it's a daily double for El Gary! #ALDS pic.twitter.com/kJt2djuQ4a

— YES Network (@YESNetwork) October 7, 2018
GARY SANCHEZ LET'S GOOOO.
Gary responded with a resounding "FUCK YOU" to all the haters, mashing two homers in a must-win game in Fenway. Toss the regular season stats out of the window. This is the playoffs. Who cares what Gary did before?
THE TIME IS NOW.
That sounds corny as fuck, but it's so true. You know it is.
If Gary keeps mashing like this, his extremely shitty regular season will almost be forgotten. Except for the Twitter trolls. They never forget... 
Nevertheless, talk about a return to form for #24. What a game. 
6-2 final and now we shift back to the Bronx, baby. 
Fun fact: This is the first Yankees-Red Sox playoff game in the new Yankee Stadium. Let's start tonight off with a DUB.
Sevy is back on the mound for Game 3, with CC getting the Game 4 nod. 
LET'S GET THIS WIN TONIGHT!
LET'S GO YANKS
Follow me on Twitter @JohnFerraro