*Note: Recaps of Games 1 and 2 are being written back-to-back. My thoughts have been compiled, yet they are a jumbled mess. That is all*
RIVALRY. RENEWED.
For the first time since that series in 2004 that I have since erased from my brain (I wish...), we are facing off against the fucking Red Sox in the playoffs. Albeit, this is the ALDS, not the Championship Series.
Regardless, this is no laughing matter. This is no time for my dependable and quality jokes that you readers have come to expect from me...no time....
Just kidding. There is always time for a well placed joke. It just depends on the context. And the situation. And the timing. John F. Kennedy said that. Or it might have been Bill Murray. Or, there's a good chance I just made it up...
ANYWAYS,
Yankees-Red Sox. That is what I was talking about...
Game 1:
Game 1 was a tough one, to say the least. Mr. Dependable and Consistent JA Happ, otherwise known as Peanut Butter, was anything but on Friday night.
It's slightly alarming that on the biggest stage, he shrunk. Shrunk big time. 
Giving up a 3 run blast to JD Martinez in the first, he was promptly pulled in the 3rd inning after giving up 2 base hits - not even recording an out in the 3rd. Those two baserunners came around to score, obviously being credited to Happ's statline:
2 IP, 4 hits, 5 ER, 1 walk, 3 Ks.
Starting off the ALDS, in Boston, being down 5-0. I'll take "Things That Aren't Ideal" for 500, Alex.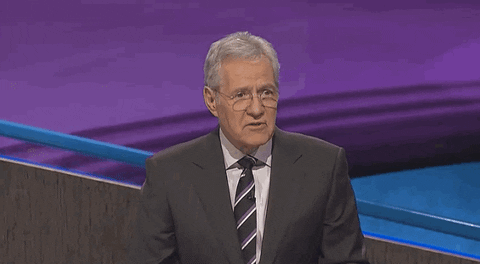 Thankfully, it has been rumored in numerous baseball circles that we have a pretty damn good bullpen.
Word on the street is that this guy drafted our entire 'pen right after his Matsui pick So yes, our bullpen was able to shut the Red Sox bats DOWN. Because they are amazing and the Red Sox are garbage.
(Don't you appreciate my totally unbiased and expert baseball opinion?!)
Chad Green, Lance Lynn, Zach Britton, and David Robertson all went out there and pitched shutout ball. And yes, I usually throw strictly nicknames into this blog, but it's the playoffs! I figured that I'd owe these guys the proper recognition...at least once. 
For real though, shut out to Lance "The Tank/Gamer" Lynn. AKA the righty David Wells. This man went out there and balled the fuck out. He really provided stability and smooth-sailing during those middle innings.
Hey, Lance pic.twitter.com/g076zrTXLq

— Johnny Pinstripes (@JohnFerraro_) October 6, 2018
That was exactly what we needed during our attempted comeback...
So...down by 5 runs. Time for the Comeback Kids to come alive. After flirting with a few baserunners in the earlier innings, we finally pushed through with some runs in the 5th. 
The casual flirting turned into the guy finally mustering up the courage to kiss the girl. Props to you, guy. Props to you.
With runners on first and second, #MYFirstBaseman knocked Gardy home with a RBI single. Luke Voit, you are the man. Sir Didi followed with a RBI groundout and it was 5-2, bad guys. 
We were, ultimately, able to load the bases for Gleyber. Such a great opportunity to really break open this game.
Alas, our problem all year long has been squandering opportunities with runners in scoring position. So it should be no damn surprise that Gleyber struck out and the inning was over. FUCK.
And look at me, using that fancy Shakespeare word "alas" again. When my mind wanders, I shift into proper english...weird.
In the 7th, we fought to rally again - Cutch single, Judge single, Gardy walk (oh yeah, Hicks was forced to leave the game after re-aggravating his hamstring injury)
BASES LOADED. Just like we had two innings ago...Would we finally do something big? Ehh, not quite.
Giancarlo struck out, Luke grounded into a fielder's choice (scoring a run), and then Didi grounded out to end the rally attempt. A golden opportunity to really get back into this game, and we were only able to score one measly run. 5-3/ 
You guys already know how this game ended. But, I'll be honest with you, I had a pit in my stomach at this point. And no, I did not swallow a peach's pit by accident. 
All these failed rally attempts just showed that it wasn't going to our night. We were destined to come up just short. 
Sure enough, after doing nothing in the 8th, a Judge solo shot put us within one. One fucking run. 
After getting all pumped up and hyped thanks to the blast by "What a Guy, What a Guy," we were graciously rewarded with three swift gut punches. Have you ever been punched in the gut before? Guess what? It is not fun.
Gardy, G, and Luke struck out back-to back- to back and that was that.
5-4 Loss. Holding their 5 runs after the 2nd inning in place and coming up just short. That fucking sucks.
FORTUNATELY, we had a lot more to be excited about on Saturday night...
*SPOILER ALERT*
Stay tuned for my Game 2 ALDS Recap, coming up real quick.
Follow me on Twitter @JohnFerraro